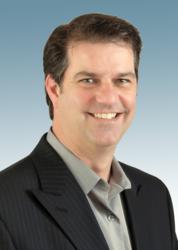 His knowledge and reputation in our community keeps the referrals coming and everyone benefits from it
Bloomington, IL (PRWEB) February 01, 2013
Daniel Carcasson, Realtor and Managing Broker for Crowne Realty LLC, ranked as the Number One agent in total transactions in 2012 with 117 closed transactions according to the Bloomington-Normal Association of Realtors.
A licensed REALTOR® since 2000, Daniel Carcasson became Managing Broker of Crowne Realty LLC in 2010. He has been a featured speaker on WJBC, a local radio station, and is the co-founder of ForSaleChoice.com.
"We have a unique arrangement with Daniel both managing and selling real estate. His knowledge and reputation in our community keeps the referrals coming and everyone benefits from it, " says Tammy Carcasson, General Manager of Crowne Realty LLC.
Crowne Realty experienced tremendous growth in 2012 with many of their agents more than doubling production from the previous year. The entire firm experienced closed sales growth of 108% making Crowne Realty the fastest growing real estate company and a strong competitor in the real estate market.
"Our firm continues to attract top talent and with our collaborative team approach you'll see more of our agents taking the top honors in 2013," stated Daniel.
When asked if he hopes to achieve number one in closed transactions in 2013 he said it would be an honor but hoped the achievement will continue with his fellow Crowne Realty agents.
Daniel Carcasson can be reached at the Crowne Realty LLC Office, 4 Yount Drive Suite 5, Bloomington, IL 61704. Telephone: (309) 310-5949. E-mail: danny(at)crownerealty(dot)com.
About Crowne Realty LLC
Crowne Realty LLC is a progressive full service real estate company that has been a recognized and trusted leader in real estate since 2000, proudly serving Bloomington/Normal and surrounding communities. With over 30 years of combined real estate expertise, their agents specialize in the buying and selling of real estate both residential and commercial. Crowne Realty also assists both sellers and buyers with Foreclosure and Short Sale properties and was the first local company to have agents obtain the Certified Short Sales & Foreclosure Resource (SFR) designation from the National Association of Realtors. Other services offered include alternative listing options ranging from a hybrid flat fee to military assistance programs representing 20% of all company volume. Crowne Realty LLC, along with 20 sales associates, produced over 250 home sale transactions valued at $52 million in 2012. In addition, Crowne Realty has consistently doubled sales volume in Mclean County for the last three years according to statistics provided by the Bloomington Normal Association of Realtors MLS system. Crowne Realty LLC is the largest independent real estate firm in Mclean County and surrounding areas.