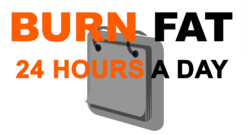 ..a proven and practical guide for weight loss and robust health
Fresno, CA (PRWEB) February 01, 2013
The weight loss industry takes in billions of dollars in revenue annually, yet far too many consumers have too little to show for it considering the amount of money shelled out for fad diet plans, pills, and useless products — not to mention the time and money wasted on expensive gym memberships. Health and fitness researcher Jonathan Bailor has teamed up with Fresno video production company Blare Media to address the problem with a short video that seeks to separate weight loss myth from reality — backed by bona fide scientific research.
The video, called "Slim is Simple," is the latest addition to a growing body of work in the health and nutrition field by Bailor, whose book, "The Smarter Science of Slim," has been called "a proven and practical guide for weight loss and robust health" by Dr. Theodoros Kelesidis from Harvard Medical School and the UCLA School of Medicine. Bailor's approach forgoes the traditional idea of calorie counting to stress that eating clean, healthy, and nutritious foods that effectively "unclog the hormonal sink," will allow the body to reach its natural, ideal weight.
"Slim is Simple" was directed by Johnny Soto of "Showboys" fame and shot by Blare Media's veteran cinematographers Justin McAleece and Ian McAleece, with extensive illustrations and animations provided by Blare staffers and collaborators Tyler Groom, Keith Rybaczyk, Jason Sanders, Peter Carrion, and Jason Wada, who also doubled as the project's editor.
According to Blare's Project Manager Blake Barnett, "One of the things which set this project apart from other things we have done was the amount and quality of the animation we used. We wanted to engage the viewer immediately and keep them engrossed throughout the 12 minute run time. To do that, our team worked with hundreds of graphics and animation cues, as well as a virtual camera which constantly moves in 3D space, creating an extremely dynamic and exciting presentation. We are proud of it, and the client is thrilled."
The video "Slim is Simple" can be seen on the website SlimIsSimple.org
In addition to infomercials, commercials, corporate videos, music videos, and films, Blare Media produces professional animations and graphics at rates affordable enough for most businesses seeking to increase their positive brand awareness through video. The company was founded in 2005 in Fresno, California, and has satellites in Los Angeles, Las Vegas, San Francisco, Walnut Creek, San Jose, Sacramento, Seattle and Dallas.
Companies interested in learning more about Blare Media's film production services should visit http://www.BlareMedia.net or call Project Manager Blake Barnett at 1-866-337-8331.