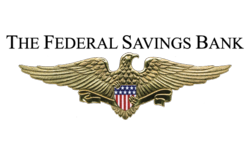 Chicago, IL (PRWEB) February 01, 2013
The Federal Savings Bank found through Redfin, a technology-powered real estate broker, that more homebuyers are becoming confident in the recently increasing home prices around the country.
The virtual real estate broker released its latest survey of homebuyers with data collected from November 30 to December 2, including 1,084 active homebuyers across 18 markets.
The survey showed that 71 percent of homebuyers believe home prices will continue increasing in their neighborhoods over the next year, which is a 10 percent increase from the last quarter. The 71 percent is also double the 34 percent who expected for prices to rise in the first quarter.
Steven DiGregorio, president of Compass Asset Management Group, recently spoke to TheHour.com and gave tips for homebuyers in 2013.
According to DiGregorio, before putting an offer down on a home, first-time homebuyers need to make sure they check their credit to make sure their credit history is as clean as possible. He also suggested that potential buyers purchase what's best for them instead of purchasing something that is too small or large.