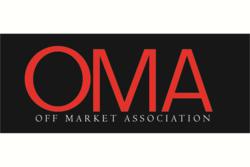 It's a boon for commercial real estate, but has been negatively impacting the CMBS investors.
San Francisco, CA (PRWEB) February 07, 2013
The Off Market Association assists investors in commercial real estate and loans as well as banks, and watches closely trends that affect these groups. As the commercial real estate market picks up steam, there has been a rally in commercial mortgage backed securities. However it seems the CMBS rally is being threatened by one of the very things that has been great news for commercial real estate in general; property owners are increasingly resolving their distressed loan problems.
While resolving distressed loan issues is good for property owners, says Terry Robinson of Off Market Association and President of Sunovis Financial, it is bad for the bondholders who purchased their bonds with the assumption that they had locked into higher interest rates for a long time.
"Since 2008 many investors, looking for yield in a low yield environment, have opted to invest in CMBS that were yielding 6% or more. These investors thought they would be collecting their interest payments for a long period of time, but many of these notes are now being called in as commercial real estate recovers and property owners are able to refinance their distressed loans," said Terry Robinson, president of the Off Market Association.
In addition to the juicy interest rates, investors had been seeing prices for CMBS rising over the past year. In August 2011, securities with a face value of $100 could be had for $100.81. Early in January, the same securities were fetching $116.13, however over the past week these prices have dropped to $114.81.
CMBS market participants blame the decrease largely on the rise in repayments.
Because CMBS is an important source of financing for the commercial real estate industry, they are closely watched. In 2008, at the beginning of the real estate downturn, there were almost no new CMBS issues. This caused immense problems for landlords and commercial real estate investors.
2012 saw a turnaround in the CMBS market as $48 billion in new issues hit the market. Analysts estimate this will increase to $65 billion in new issues in 2013.
It is the rise in CMBS pricing and the high interest rates they pay that has contributed to much of the new CMBS issuance. With government bonds yielding under 2%, investors are willing to pay top dollar for precrisis CMBS issues with rates of 5-6%.
The largest concern in the commercial real estate markets has been the potential for large numbers of loan defaults. Commercial properties have been suffering through low occupancy and stagnant rents, which has led to losses for some property owners.
Recently though, financing has become somewhat easier and landlords are taking advantage of this new financing to refinance and pay off existing CMBS debt that was taken on at higher rates in the past.
This has impacted the investors in these notes, who believed repayments would take much longer, allowing them to enjoy healthy interest payments.
"Commercial real estate is beginning to rebound strongly and even the distressed loans are now able to be resolved fairly easily," said Mr. Robinson. "It's a boon for commercial real estate, but has been negatively impacting the CMBS investors."
Investors are just now beginning to see the effects of prepayment risk. Last quarter, nearly 80 percent of the loans scheduled to mature were either refinanced or paid off on time. This is double the rate at the beginning of 2012 and was quite unexpected. Nearly half of all CMBS issues allow the borrower to prepay the loan prior to maturity and with the recovery in commercial real estate, many landlords are doing just that.
About The Off Market Association
The world is changing and has changed. Old ways of doing business don't always apply. The Off Market Association (OMA) brings a new, exciting and visionary way to do business to all our members.
OMA uses a cutting edge technology and platforms, a deal desk, and extensive contacts across the US for commercial real estate transactions, bank note sales, small business advising and SBA loan services. The OMA is affiliated with Sunovis Financial and Genesis Capital to provide investors with access to capital and quick financing.