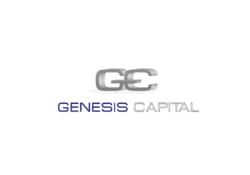 FHA lending in the nursing home segment has provided some operators with the only means available to refinance existing loans.
San Francisco, CA (PRWEB) February 06, 2013
What is the lending climate in 2013 for nursing home facilities? With traditional mortgage financing drying up for nursing home operators, the Federal Housing Administration (FHA) has been stepping up their lending to nursing homes, providing an outlet for those nursing homes unable to secure traditional financing through banks.
Genesis Capital assists buyers and sellers of off market property, with increasing interest from investors in nursing home and assisted living facilities. However, Genesis is finding that big banks are increasingly more hesitant to lend to nursing home operators due to the uncertainty in the healthcare environment. They worry about defaults becoming more prevalent if nursing homes are hit by state and federal cutbacks.
This has led to nursing homes turning the FHA for secured loans, usually as a way to refinance their existing mortgages. The FHA doesn't make these loans, rather they insure lenders against potential losses in the event of a default.
"FHA lending in the nursing home segment has provided some operators with the only means available to refinance existing loans. However, when looking at the smaller nursing home operators, we still prefer SBA financing as a better alternative," said Terry Robinson, president of Genesis Capital and of Sunovis Financial, an SBA specialist.
During the previous fiscal year which ended September 30, 2012, the FHA insured loans worth nearly $3 billion. This is the largest amount in the past 10 years and was a 46 percent increase over fiscal 2011 levels. Nursing home loans were 64 percent of the total health care loans insured by the FHA in 2012.
According to an FHA spokesperson the risk to taxpayers remains low from the nursing home lending. It is just a fraction of the $200 billion in loans that the FHA insures each year. He goes on to point out that default rates for nursing homes are historically less than 1 percent and that the FHA programs help to make healthcare more affordable by reducing mortgage costs for operators.
Genesis Capital believes part of the problem that banks are having with nursing homes is the drop in occupancy rates. Since 2005, occupancy rates have dropped from 90.5 percent to 88 percent. Much of the cause for this is coming from competition in the form of assisted living facilities. These are apartment like complexes where seniors live with more freedom and are now becoming more common as a stop in between home living and nursing homes.
With a total market size of $90 billion, nursing home operators are still getting the bulk of their lending through traditional banks. Many prefer to borrow from banks because it allows them to avoid cumbersome government bureaucracy. Most bank loans take just half as long to process and the terms are less restrictive than FHA loans.
Unfortunately for the nursing home operators, they are running out of choices as banks become more hesitant to lend to nursing homes. Many of the banks don't fully understand the nursing home business and with government regulations threatening cuts in funding they see these loans as risky. This makes FHA financing a necessity in some cases, and this trend may continue as long as there are uncertainties regarding healthcare.
About Genesis Capital
Genesis is a dynamic nationwide network of seasoned commercial real estate and financial professionals that believe in the potential of today's market. Our members source assets directly from Banks, Servicers, Lenders and Private Clients. The members of Genesis have participated in commercial real estate transactions totaling nearly $7 billion. Genesis Capital is an affiliate of the Off Market Association.