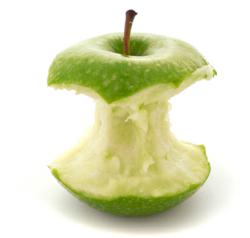 Substance Abuse Treatment is a failure without addressing core issues.
Delray Beach, FL (PRWEB) February 02, 2013
The American Journal of Alcohol and Drug Abuse recently published a study that concluded: A bio-psycho-social modality of treatment combined with "High FSS (functional social support) is associated with a current partnership and with a higher cumulative time of abstinence". The study, combined with anecdotal outcomes reported by Sober Living Outpatient in Delray Beach, support a need for addressing Core issues in drug rehab and drug treatment.
Read More: http://informahealthcare.com/doi/abs/10.3109/00952990.2012.677889
Drug and Alcohol Treatment and Rehab is destined to fail without first treating the CORE issues. Sober Living Outpatient seeks to address the elephant in the room by addressing dismal long-term treatment failure ranging from 95-98% failure rate in the industry.
David Kolker, J.D., M.S.W., Therapist and CEO at Sober Living Outpatient states "Although no facility can guarantee treatment success, at Sober Living Outpatient, we are willing to take responsibility for the quality and level of care provided to our patients." Furthermore, he goes on to state "Understanding and dealing with core issues or underlying issues directly related to substance abuse is the key to increasing success in the industry."
What are "Core" issues in the treatment of drug & alcohol treatment? First, let's define "Core":
The inmost or most intimate part of an individual
Drug & Alcohol Treatment, both outpatient drug rehab and inpatient drug rehab, must deal with the "most intimate part" of a person when dealing with drug and alcohol addiction and substance abuse. This premise assumes that professionals in the outpatient drug rehab and inpatient drug rehab industry agree that a person suffering from the disease of drug and alcohol addiction must be treated from a bio-psycho-social perspective.
The biopsychosocial perspective of treating patients was recognized over three decades ago by George Engel, M.D., a physician who pointed to the inadequacies of the biomedical model of treating patients. He suggested that the challenge of physicians moving forward would be to incorporate "humanness" into the treatment of patients. Additionally, he thought that the practice of medicine had become too narrowly focused on merely cause and effect and should include a broader perspective that investigates the entire person in their environment.
Dr. Engel specifically stated:
"Nothing will change unless or until those who control resources have the wisdom to venture off the beaten path of exclusive reliance on biomedicine as the only approach to health care."
Application to Substance Abuse Treatment:
Drug & Alcohol addiction and drug rehabilitation are complex diseases that mandate treatment from a broad perspective. A biopsychosocial perspective achieves this goal by looking beyond the person as the disease and treats the entire person. This means that it is important to accept and treat the fact that affective disturbances, i.e., depression, anxiety, bi-polar disorder as well as the behavior associated therein affects the course, response to treatment and the potential outcome of the treatment.
Mr. Kolker states "If a person seeks to rid their backyard of a tree, they must do more than merely cut the branches off the tree, THEY MUST GO TO THE ROOT AND DIG UP THE TREE. Similarly, if a person seeks to address and treat alcoholism and drug addiction, they must go beyond the surface and to the core of the problem."
Sober Living Outpatient is a magical outpatient drug rehab where individuals have the opportunity to extensively address core issues and attain long-term emotional and physical sobriety. If you are a loved one is in need of drug rehabilitation or drug and alcohol treatment, please contact Sober Living Outpatient, Rehab in Florida, at 561-272-9404 or visit http://www.soberlivingoutpatient.com. We are here to help.