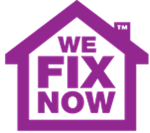 The Health and Safety Executive (HSE) is encouraging landlords throughout the country to make sure their properties are checked over by a gas engineer annually
(PRWEB UK) 8 February 2013
It has been reported that The Health and Safety Executive (HSE) is encouraging landlords throughout the country to make sure their properties are checked over by a gas engineer annually. The warning comes after a Chester landlord failed to get her property inspected. Earlier in the month, the HSE also urged homeowners to take care over the gas engineers they select, following incidents where unregistered workers have carried out illegal work on properties.
Providing fast and effective plumbing in Poplar, We Fix Now also offers a number of Gas Safe Registered engineers and knows better than anyone the importance of regularly serviced boilers. A representative from the firm explains the importance of campaigns like this.
"We're fully supportive of the job the HSE is doing to urge landlords to get their properties inspected. Whilst we understand they may be busy, it really is vital to ensure tenants are not put at risk. Carbon monoxide poisoning is so dangerous because it is odourless and colourless but can kill within minutes.
"Be sure to only ever let a registered and fully trained individual service or maintain your boiler, as well as other gas appliances."
We Fix Now places a strong emphasis on educating readers on the importance of gas safety.
We Fix Now is a London-based company providing emergency electricians and plumbing in London and counties. Renowned for their fast and effective service, the firm also specialise in unblocking drains, fixing central heating and boilers and sorting problems with gas. With a strong focus on customer service, We Fix Now prides itself on providing fully qualified and experienced engineers day and night, every day of the year.