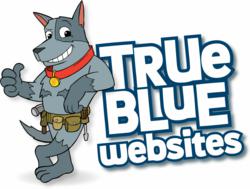 True Blue Websites not only have presented a great design, but have introduced strategies that will help build the chamber and ensure its sustainability
Melboure, Australia (PRWEB) February 01, 2013
True Blue Websites are proud to announce that they will be completely redesigning the Greater Frankston Business Chamber website. Adam Lancaster of True Blue Websites says that "the current design was completed in 2010, and it is amazing how quickly the web continues to evolve each year".
The number one focus of the new site will be that it is for the members. There are a few key features that are not present in the current design that will be integral to the new site driving the growth of the Frankston Chamber as an organisation. "Current technology that will make this new design amazing just wan't available in 2010 without spending crazy amounts of money" reflects Beau of True Blue Websites.
The site is to become a news and directory site. It will have a powerful search feature as the focus of the front page for finding local businesses, as well as clearly conveying the news, projects and events that the Chamber are championing for them.
True Blue Websites are a local Frankston web design company specialise in small business web design. The redesign of the Frankston Chamber website is apart of their 'Community Projects' initiative. True Blue Websites believes in giving back to the community that helps them thrive, and what better way than helping local clubs and organisations have a great website.
Frankston chamber are excited about how much the new site will assist in their push to grow the Frankston Business Chamber as a strong and loud voice for local business. Peter Patterson, President of the Frankston Chamber remarked that "True Blue Websites not only have presented a great design, but have introduced strategies that will help build the chamber and ensure its sustainability".
"This is going to be a big project that we will be proud of" agree Adam Lancaster & Beau Rixon partners in True Blue Websites. We will measure our success on this project by the responses we get from our business peers.