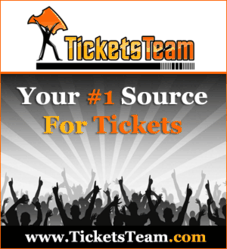 Fleetwood Mac pre-sale tickets are selling very quickly because of those lucky fans, who decided to take advantage of this option.
(PRWEB) February 01, 2013
Fleetwood Mac concert tickets for their upcoming 2013 tour are among most demanded lately. Having already sold more than 325,000 tickets for their 2013 tour, they added several more gigs, including Chicago, Montreal, Boston and Los Angeles. Tickets go on sale as early as the first days of February. Pre-sale has started already, and you could secure your seats now.
Fleetwood Mac has officially announced their 2013 tour in late 2012, which was going to include 34 cities and start April 4th in Columbus, OH. After recent addition of extra gigs, 47 concerts are scheduled to be held in biggest venues of North America, including Madison Square Garden and Staples Center. The fans will have really good opportunity to see their favorite band live again, because biggest US and Canadian cities are covered within this tour.
Fleetwood Mac disclosed their summer season schedule as they revealed additional gigs on both coasts, including shows in North Carolina, Quebec, Iowa, and Ohio. Tickets will go on sale within the first days of February, but pre-sale has already started and biggest fans can secure their seats now.
Fleetwood Mac is going to perform couple new songs titled "Miss Fantasy" and "Sad Angela", which have been described as some of the most Fleetwood Mac'y sounding songs since "Mirage".
The most successful periods for Fleetwood Mac were during the late 1960s British blues boom, when the band was led by guitarist Peter Green and reached a UK number one with "Albatross", and 12 year period (1975-1987) with more pop-orientation, featuring Christine McVie, Lindsey Buckingham and Stevie Nicks.
One of most successful Fleetwood Mac's albums was the second one after the incorporation of Stevie Nicks and Lindsey Buckingham - 1977's Rumours, produced four U.S. Top 10 singles and remained at #1 on the American albums chart for 31 weeks, as well as reaching the top spot in various countries around the world. The 2013 tour is marked as 35 years celebration of this album, and probably one of reasons to reunite. Stevie Nicks' song "Dreams" was the band's only U.S. number one. To date the album has sold over 40 million copies worldwide, making it the eighth highest selling album of all time.
Fleetwood Mac are one of only several bands that could transcend eras. It's not a throwback to the 70s and it won't only be packed with middle aged people trying to relive their youth. Probably the only reason that this band's music sounds like the 70s is because it's associated with that.
Fleetwood Mac pre-sale tickets are selling very quickly because of those lucky fans, who decided to take advantage of this option. In case you haven't got tickets yet, it's not too late - check TicketsTeam.com for available Fleetwood Mac and secure your seats.
Fleedwood Mac aren't the only The Rock and Roll Hall Of Fame members, who decided to spend numerous 2013 evenings on stage. You might also be interested in cheap Elton John tickets or Bob Seger concert tickets.