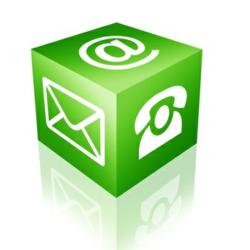 The proposed EU laws would apply to any company that has a website that can be used by anyone in Europe.
St. Louis, MI (PRWEB) February 01, 2013
MyInfoPlan.com supports efforts by the U.S. Department of Commerce to pressure the European Union not to create new online privacy laws that could cost U.S. citizens their right to information access.
"The proposed changes would violate the rights of ordinary Americans to use information to protect themselves," said company spokesman Josh Fraser. "They could also put many legitimate companies out of business. It's not fair – and it's clear that EU ministers don't understand how freedom of information works."
The proposed EU laws would apply to any company that has a website that can be used by anyone in Europe. This means that even if a company only offered public records that are legally available in America, they would be subject to the laws if a single person in Europe used their system (The Washington Post).
The laws would allow anyone using a computer in Europe to request that a company not release any public information about them at all to anyone. Companies that do not comply would be charged 2 percent of their annual earnings per violation.
"That means that if a criminal in America wants to make sure that people can't find out he's a crook, he just has to get someone in Europe to fill out an online form and all of his information would become private," Fraser said. "That's not right. The reason that public records are public information is to protect hardworking citizens. These laws would do nothing but protect criminals."
Fraser said the MyInfoPlan encourages other members of the public records community to contact their local government officials and let them know that blocking the EU laws is important to American online commerce.
About MyInfoPlan.com:
Customer service is the key to helping those in search of public records in the event of an informational error. MyInfoPlan.com provides this to their clients and works with them to provide 100 percent satisfaction in all areas of account details and record reports. Connect with a customer service representative immediately on MyInfoPlan.com for help today.