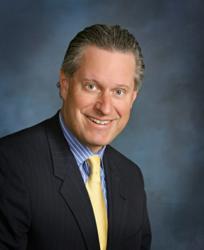 Unlicensed professionals don't work as attorneys, doctors, builders or tradespersons? So why trust an 18 year old unlicensed (but registered) mortage professional?
Raleigh, North Carolina (PRWEB) February 04, 2013
How important is it to have a licensed mortgage loan officer? Should the SAFE Act of 2008 that Congress passed apply to 100% of loan officers, or just the current cream of the crop 10% (approximate number of licensed loan officers to unlicensed)? Andy May, the mortgage expert, explains how to save tens of thousands of dollars by using a licensed professional to secure a mortgage.
Licensed Loan Officer requirements at ADRMortgage.com -
1) Pass all state tests (pass rates rival those of the CPA exam, meaning these tests are not made for bank personnel - more would fail then pass);
2) Pass the Federal SAFE Act Test;
3) Fail 3 times and banned from the industry (from being a licensed loan officer, for 12 months);
4) Minimum credit score requirements (after all, the consumer has a minimum score requirement - shouldn't the consumer know they are dealing with a financially fit professional and not a 540 credit score bank employee?);
5) Thousands of dollars in fees to government agencies, and minimum reporting requirements, and a code of ethics;
6) The consumers' FIDUCIARY;
7) 3 years of minimum experience (for ownership) and education requirements;
8) Minimum networth requirements;
9) A perfect complaint record. 0 BBB complaints;
10) Well versed in 30 lender's programs, not just one bank.
Non-Broker (aka: Bank and Credit Union) requirements*
11) 18 years old.
- some banks may have higher internal requirements, but these are the current requirements as of the writing of this article.
It's important to become acquainted with the requirements of bank and credit union loan officers under the SAFE Act and State Law. 18 years old is quite an achievement and with that requirement little to no Fiduciary role or assurances are provided from your 18 year old. Remember, ADRMortgage.com employs only licensed loan officers and does not employ 18 year olds. Do not be fooled that your 18 year old is registered (numbers only). Ask for a license number.
According to Diego Quintero(1) - "You may find that when you apply with the large institutions, your loan officer may not be licensed. The law does not mandate loan officer licensing for those who work for banks under a federal charter. Use your best judgment on who to trust."
Andy May owns ADRMortgage.com, and he is a licensed mortgage professional with 25 years of mortgage experience. License number 103418; 88010; Master Certified Mortgage Banker, MBA from Duke's Fuqua School of Business; and all around go-guy supporting many different charities and community services. http://www.adrmortgage.com
(1) - Diego Quintero - New Laws Require Licensing for Loan Officers. Published in Technorati - http://technorati.com/business/finance/article/new-laws-require-licensing-for-loan/