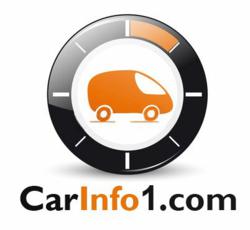 Disasters cause a huge increase in the number of insurance reports that become public records.
Greensboro, NC (PRWEB) February 02, 2013
Concerned that customers looking to buy a used car may be taken advantage of by people trying to sell flood damaged vehicles, CarInfo1.com has added tens of thousands of new records to their database, company officials said.
"After any natural disaster, there are thousands of people who want to unload cars that were permanently damaged," company spokesman Josh Fraser said. "While this is illegal to do, people are greedy and do it anyway. Hurricane Sandy will certainly be no exception, so we had to get proactive to make sure that our customers don't get ripped off."
When massive storms happen, many vehicles are declared totaled by insurance companies. The car owner is paid off and is then supposed to bring the car to the wrecking yard, the company said. But many people simply fix them up just enough to run and then sell them without disclosing their history.
"Disasters cause a huge increase in the number of insurance reports that become public records," Fraser said. "This kind of surge is not normal for the vehicle history industry. So, when it happens we need to take extra steps to update our database as quickly as possible – since we are in a race against crooks who want to sell their lemons before the vehicle histories on them become available."
Fraser said that CarInfo1 had to temporarily hire additional IT staff to get the records up to date this quickly, but that the company felt the investment was worth it.
"We wouldn't be doing our job if we were not helping protect our customers from Sandy scammers," Fraser said.
About CarInfo1.com:
CarInfo1.com is a top choice for vehicle history reports and reliable customer service. With a 24/7 live chat and toll free phone number (1-855-395-6395), agents are conveniently available to all clients whenever they are needed. With one of the largest NVMTIS databases in North America, CarInfo1.com can provide used car buyers and sellers with comprehensive vehicle history reports in a speedy manner. Visit CarInfo1.com to search the VIN of a used car today.