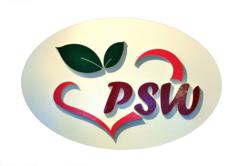 Sunnyvale, CA (PRWEB) February 08, 2013
PSW Acupuncture & Massage is encouraging its customers to come get pampered this month. There are plenty of promotions for customers to choose from in order to get the best deal on massage therapy, acupuncture, cupping, or facial skin care and aesthetics.
PSW will be offering a $5 gift certificate or free facial masque just for checking in on Facebook or Yelp when they visit. This will only be for a limited time. There will also be a special promotion for deep tissue therapeutic massage; the price will be determined by the amount of time serviced. Acupressure massage has promotional prices as well; $30 for a half hour, $40 for an hour, and $70 for an hour and a half. Customers can also add acupuncture to their acupressure treatment for $60. That price will include acupuncture, infrared, plus 45 minutes of massage or cupping massages.
PSW also wanted to reassure customers reluctant to try acupuncture. Many first-time patients are concerned that acupuncture needles will feel like hypodermic injections at the doctor's office. They won't. Acupuncture uses hair-thin, flexible needles that are hardly felt when inserted. When the needles are gently stimulated, the needles they may produce a unique sensation that Oriental medicine calls "de qi". Patients often describe "de qi" as a heavy, achy pressure, or a spreading, traveling feeling. Patients may also feel an "electrical" sensation moving down the meridian pathways, though this is less common. Most patients find these acupuncture sensations deeply satisfying and leave the treatment feeling relaxed both mentally and physically.
About:
PSW Acupuncture Clinic & Aesthetics is committed to treating physical and psychological disorders through the healing power of acupuncture massage therapy, acupressure, acufacial, and cupping massage. Acupuncture treatments are beneficial for all health related issues from stress and anxiety to weight loss and women's health. PSW Acupuncture is conveniently located in Sunnyvale, and serves the surrounding San Jose area. Call (408) 663-2137 to schedule an appointment today!