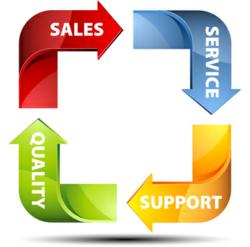 These records are input by human beings, and even human beings who work for the government can sometimes make mistakes
San Diego, CA (PRWEB) February 04, 2013
MyReportInfo has recently trained their customer service representatives in how to help people correct errors they find on their own public records.
"It would be nice to think we lived in a world where public records were always accurate," said company spokesman Josh Fraser. "But the truth is that these records are input by human beings, and even human beings who work for the government can sometimes make mistakes."
Incorrect information listed in public records can damage a person's reputation by making it look as though they have been arrested by the police or been involved in the court system when they have not been, the company said.
"What often happens is that someone steals the personal information of an innocent person and then claims to be them when they are arrested," Fraser said. "Then, they jump bail the police start looking for the person they claimed to be. That's one of the worst crimes I can think of."
The customer service representatives will not be able to correct errors themselves, Fraser said, but will be able to guide people through the process of removing incorrect information from their public record search.
"We don't think anyone should suffer for a crime they did not commit," Fraser said. "So, we will do whatever we can to help them set the record straight."
About MyReportInfo.com:
MyReportInfo.com is a leading customer service website that caters to public records consumers. Search millions of reports in North America and find superior customer support with the website's easy live chat feature.