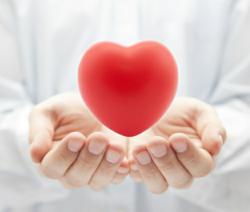 But the 1099 employees will still be responsible for their own health insurance coverage.
Orange, CA (PRWEB) February 28, 2013
There's been a rise in the number of independent contractors, also known as 1099 employees recently, according to the Wall Street Journal. Many companies are happy employing these 1099s since the birth of the Affordable Care Act.
The reason is because the small businesses with more than 50 employees will be required to provide a health insurance option for their company employees. Many small businesses can't afford to provide the coverage, nor can they afford to pay ensuing penalties when they don't.
That's why there's been an increase in utilization of independent contractors in helping businesses stay afloat.
But the 1099 employees will still be responsible for their own health insurance coverage.
HealthCompare provides a health insurance comparison arena where 1099s can search and pinpoint a policy that fulfills their needs and fits their budget.
About
About Health Compare: HealthCompare was launched in 2009 to work with brokers and carriers to help individuals and families easily research, compare, buy, and enroll in the right health insurance plan at the right price. Based in Orange, Calif., it delivers accurate, customized, health insurance quotes for the country's diverse population.
Through a unique partnership with its sister company, CONEXIS, HealthCompare has the ability to quickly reach thousands of COBRA-qualifying consumers and provide them with COBRA alternatives at the moment they become eligible for COBRA benefits. This provides these consumers with an opportunity to enroll in individual or family plans and potentially save hundreds to thousands of dollars on COBRA premiums and, at the same time, rewards referring brokers with referral fee income for the life of each policy.
For more information, visit http://healthcompare.com/ or call 888.748.5152.