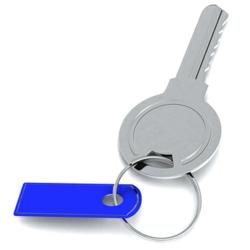 We don't want to miss out on supporting groups like that simply because they are less well known.
Denver, CO (PRWEB) February 01, 2013
PropertyRecords.us.org has begun the process of researching charitable organizations to support in 2013 and welcomes suggestions from their customers, the company announced today.
"We experienced record profit levels in the last quarter of 2012, and have decided that we want to give some of those profits back to the community," company spokesman Josh Fraser said. "But, we want to make sure that we only support organizations where the bulk of the donations go directly to helping people instead of administrative costs."
Fraser said the company is currently researching some well-known charitable organizations to determine which ones have the most positive impact on the global community overall, but that they welcome to suggestions from the general public.
"There may be a great non-profit group out there that our customers know about but that we've never heard of," Fraser said. "We don't want to miss out on supporting groups like that simply because they are less well known. We strongly encourage people to contact us with any suggestions they may have about groups that are working hard to help the community thrive."
The company says they plan to do an ongoing charitable campaign for the foreseeable future.
"This is not a one-time thing," Fraser said. "As long as we are profitable, we feel that it is our obligation to find ways to be a good corporate citizen and help make the world a better place for everyone who lives in it."
The company has yet to determine how much money they plan to donate, Fraser said.
"We want to figure out what levels of funding will do the most good for the most people before we make a commitment," Fraser said.
About PropertyRecords.us.org:
PropertyRecords.us.org provides property value reports and more to home owners, buyers, and sellers across the U.S. and Canada. Find out the worth of a home today! Visit PropertyRecords.us.org or call 1-866-434-4253 to speak with a live customer service agent.