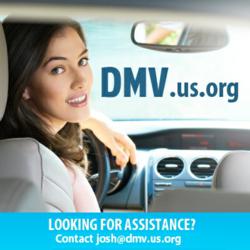 The number of DUIs and other traffic violations surges beyond normal yearly levels.
Richmond, VA (PRWEB) February 01, 2013
DMV.us.org has now completed updating their database to include all driving while intoxicated reports from the holiday season, company officials said.
"Every holiday season presents a challenge for our database," said company spokesman Josh Fraser. "The number of DUIs and other traffic violations surges beyond normal yearly levels. To get this glut of information available takes a considerable amount of extra time and resources."
Fraser said the company brought in temporary IT staff in order to handle the extra information, and moved some of its data storage away from their main servers and onto the cloud to accommodate the data.
"It's just a sad fact of life that between holiday parties and family gatherings, more people drive under the influence during the holiday season, and that leads to more drunk driving arrests," Fraser said. "That's put a strain on the data collection process, which takes a certain amount of time to deal with."
Fraser said the company thought it was important to make an extra effort to get the data uploaded because it could help protect the safety of their customers.
"People come to us to find out if the people in their lives are safe drivers or not," Fraser said. "To not update our data as quickly as possible could put them in the passenger seat of a drunk driver. That puts their safety at risk – and we won't stand for that."
About DMV.us.org:
The DMV.us.org driving records search provides instant information that details a person's driving history of violations, suspension and more. With thousands of satisfied customers, DMV.us.org is a trusted source for driving record reports. DMV.us.org customer service can be reached through a 24/7 online chat and the toll free number 1-877-888-0889.