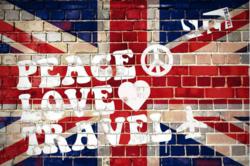 Dallas, TX (PRWEB) February 01, 2013
The student travel giant is pulling out all the stops for its 1960's British themed event with prize giveaways to include round-trip flights to London, limited edition silk-screened art and much more. The grand re-opening celebration will take place on February 7th, 8th and 9th from noon to 5:00 pm where entertainment, refreshments and giveaways will be part of the lively festivities celebrating Peace, Love and Travel. In a partnership with Virgin Atlantic, STA Travel will offer airfare to London so low it would make the queen cry.
For a chance to win simply stop by either NYC location to enter. Guests are encouraged to visit STA Travel on all three days to increase their chances of winning.
Participating locations:
722 Broadway New York, NY 10003 & 2871 Broadway New York, NY 100025
For more information visit statravel.com/events
About STA Travel
STA Travel is the youth travel expert enabling students and young adults to explore the world by creating experiences filled with adventure, discovery and personal growth. We offer a unique range of products with exclusive student discounts on airfare, accommodations, tours, rail passes and more. Globally we are present in over 60 countries through a combination of our 240 retail stores or our franchise partners, sending more than 2 million travelers away each year.