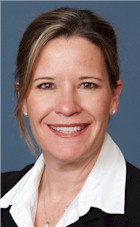 ERP is simply a smarter way for hoteliers to work across their entire business platform.
Miami, Fla. (PRWEB) February 05, 2013
Indra, a global technology company operating in more than 110 countries and the third largest IT company in Europe, is now introducing its integrated, all-in-one hospitality system to U.S. hotels. Indra's Travel Management Suite -- built on SAP technology, the No. 1-ranked Enterprise Resource Planning business platform with 25.5 percent worldwide market share -- services all business needs of a chain or management company in one comprehensive system, hosted in the cloud or on-premise. Each module is also available individually.
"ERP solutions have been widely successful in a variety of industries around the world, especially those built on the desirable SAP platform," said Connie Rheams, Indra senior vice president, business development. "This globally-recognized ERP transmits guest-history data from a centralized server -- all hospitality modules and all business models -- to deliver a single view of the guest. By minimizing the number of different systems that hoteliers have to deal with onsite and replacing them with a seamless, uniform tool for all of their needs, better guest service ensues. After all, accessing accurate guest information from all parts of the operation in real time and from a single database is what the lodging industry has been aspiring to for many years."
Indra's integrated solution for hotel chain management is unlike others introduced to the U.S. hotel market in that it is built on the world's leading SAP technology platform. It offers unsurpassed functionality for any business area, and it is open, configurable, stable, modular and extensible, giving hotels maximum vendor independence. Hotels can start with any of the TMS units and add-on as needed in the future, providing a more custom approach to enterprise management.
Indra's modular Travel Management Solutions for hotels include:

TMS for Hotels (PMS, POS, CRS, CRO, Spa, and more)
TMS for Web (website development and content management/booking engine/mobile solutions)
TMS for Analytics (forecasting, budgeting and reporting)
TMS for CRM
TMS for Connectivity
"Today, hotel companies such as Hoteles Catalonia, Barcelo, Expo Hotels, RIU, Ginger and Mahindra Holiday are utilizing one or all of Indra's TMS modules," said Xavier Trias Arraut, Indra unit director. "This global, integrated, cloud-based ERP is giving hotel owners and operators access to real-time data anywhere with just a click or a touch. Indra is ideal for any hotel company looking for a centralized approach to enterprise operations but prefers a modular transition to convergence from multi-vendor to a single, unified platform. This technology not only provides the 360-degree view of the customer that hoteliers have been looking for, but also provides owners and managers with the enterprise tools they need to make informed decisions for the entire company. Indra's great availability of SAP knowledge, extensive relationship with SAP partners, open product nature and reduced time to market should be key indicators as to why hotels should migrate to an integrated enterprise today."
Educating the Industry on ERP
Rheams comes to Indra with 20 plus years of hospitality technology, sales, marketing and channel/distribution experience. Previously she served as senior vice president of strategic sales for Pegasus Solutions where she was responsible for global sales for all products. She also served as general manager for AltiusPAR, where she led strategic corporate initiatives for the hospitality technology company, including partner relations, global business development and marketing. Prior posts also include vice president of the travel distribution hospitality and leisure group at Cendant Corporation and president of TRUST Inc. Rheams began her hospitality career in 1984, holding a host of management roles at American Airlines and Sabre.
"We are delighted to bring Connie on board to lead the Indra business development effort in the United States," Arraut said. "ERP is simply a smarter way for hoteliers to work across their entire business platform. No one understands that better than someone of Connie's extensive background in hospitality. As hotel companies continue to feel pressured by increasing globalization and the need to cut costs and find new markets, they need to extend their business process beyond the firewall. They need a software solution that can integrate sales, operations, service and financials on one network for more comprehensive and affordable business management. It is this messaging and new mindset that Connie will be taking to hotel companies coast to coast. We welcome her aboard, and look forward to introducing the Indra ERP to the U.S. hotel market."