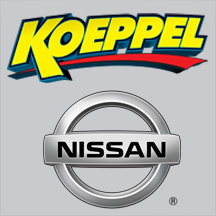 Jackson Heights, NY (PRWEB) February 01, 2013
Due to the dedicated resources and staff at Koeppel Nissan, the dealership moved 182 Nissan NV vans making this Jackson Heights, NY based Nissan dealership the #1 selling NV dealers in the country.
This task would not have been accomplished without the dedicated resources in both personnel and marketing to support the commercial vehicle business of the dealership.
Here are some interesting facts about the Nissan commercial business as we look into 2013. Koeppel Nissan looks to keep its edge as the top commercial Nissan selling dealer into the New Year.

Nissan plans to introduce the NV 200 to the market in the spring of 2013
Nissan plans to introduce the NYC Taxi toward the end of calendar year 2013
Market forecast is projecting double digit increases in the van segment for 2013
For more information about Koeppel Nissan visit them on the web at http://www.koeppelnissan.com.