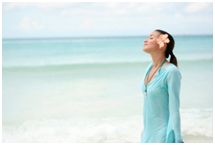 Customers can now expect to take their transformational spa experience home with them and to create new healthy lifestyle habits that last a lifetime.
(PRWEB) February 27, 2013
The World School of Massage and Holistic Healing Arts, a world leader in holistic healing, massage and life coaching, is proud to partner with one of the most award-winning health spas in the world, Mandala Spa of Boracay Island, Philippines to unveil a new, revolutionary form of combined holistic wellness education and spa-massage services designed to make this transformational spa-massage-yoga weekend and experience that lasts a lifetime. Anything You Want…You Got It! is a Spa-Lifestyle Education course that will be offered to students interested in making real change toward a truly healthy lifestyle.
Dieter Schrottman, owner of Mandala Spa and the Mandala Spa Training Academy explains, "For the last three years, educators and therapists from both of our institutions have met to develop a new kind of training that is truly unique." Spa-Lifestyle Education is a totally new approach to delivering personal growth, health and wellness habits that lasts. The goal of Spa-Lifestyle Education is to translate the holistic spa-yoga-massage experience into a person's moment-to-moment experience. The course helps to combine spa services with transformational education in a way that creates sustainable eating, exercise, and self-nurturing habits. "It unites the best of the Eastern and the Western therapeutics to ensure that our clients experience the finest therapies and lifestyle education available. Customers can now expect to take their transformational spa experience home with them and to create new healthy lifestyle habits that last a lifetime."
Patricia Cramer, owner and founder of the World School says, "Mandala's excellence in holistic therapeutics is a great match for our history of academic innovation in holistic health, massage therapy and healing. The public can expect integrated education and spa services that are without peer in the educational and spa industry."
Spa-Lifestyle Education isn't like the feel-good personal growth seminars that create results for only a week. The primary goal of lifestyle training is to create sustainable, lasting lifestyle habits; therefore continuous reinforcement of behavior until it becomes a habit is the key. Mandala and World School are institutions focused on marrying the finest health information available with wellness experiences (spa, massage, yoga) that create sustainable lifestyle change. In other words, knowing how to eat healthfully is something most of us are already educated in. Rather than focus on what to eat or how to exercise, spa-lifestyle education focuses primarily on creating the habits that last. Habit-based education must be experiential to be lasting. This is why bringing these services together is so important.
People all over the world, in all cultures, are interested in investing in their health as they travel, eat, exercise, and spend their time and money. Based on consumer feedback, it is clear that habit-forming education is exactly what the public has been asking for. The testing phase of this first course, Anything You Want...You Got It! has proven for many that it creates monumental and lasting transformation in their lives.
The inaugural course, "Anything You Want...You Got It!" will be held Friday evening through Sunday, February 8-10 (private experience) and February 22-24 (experiential public premiere). The course will be led by David Ross, a renowned holistic educator and member of the World School faculty, at The Mandala Spa and Spa Training Academy in Boracay Islands, Philippines.
About the company:
World School of Massage and Holistic Healing Arts, San Francisco
World School, located in San Francisco, California, has been at the center of innovation in the holistic health movement in the West for over 30 years. World School is known for its development of unique curricula and training in holistic massage, energy massage, health and life coaching and holistic business practices.
Mandala Spa and Mandala Spa Training Academy, Boracay Island, Philippines
Mandala Spa, located on Boracay Island in the Philippines, is renowned for giving the world unique access to the ancient healing traditions of the Philippines and the Far East in luxurious spa settings. Mandala Spa wins international awards for its spa therapies year after year after year.