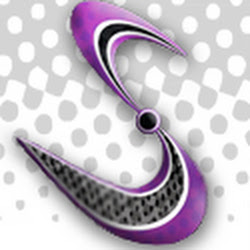 Connect to the World.
Denver, CO (PRWEB) February 02, 2013
The past recession has left its mark on the economy in terms of uncertainty and loss of confidence. But perhaps the small businesses are the ones that have suffered the most. The National Federation of Independent Businesses (NFIB) recently released its annual report which showed where small businesses stand right now. Almost 70% of small business owners are skeptical about any growth or expansion plans due to the instability and risk factor. This could be credited to the poor sales that small businesses are generally facing these days as well as the taxes that eat up any profits that come in. The news was published at http://bit.ly/Ufir1N on the 19th of January and it stated that hiring isn't being done as it should be to revive the economy and capital investments are not being made either.
Small businesses that are finding it hard to survive alongside large corporations need to start investing in smart business tools to counter the falling sales, stated XSM. Websites are a revolutionary new way of pulling up sales, getting rid of marketing costs and gaining an edge over other rivals. They provide the utmost ease for business owners to market their products locally and globally. Other than that, websites are easy to maintain and require no further costs instead of the initial startup cost. Thus, they can easily fit into budgets too.
When it comes to web development and design, many small and medium businesses would vouch for XSM. XSM is an online business that has provided its expert services to many business owners and helped get them back on track again. It provides web packages that are easily customizable. Even company set packages like Starter, Executive and Platinum can be chosen from if clients are not sure of how to customize. Expert advice can be taken from XSM in terms of Business Coaching and Link Building. Companies are also taught how to manage their site through SEO integration techniques. The Facebook page can be followed for regular news and updates at https://www.facebook.com/xsmmarketing. XSM's own website can be visited at http://www.connecttotheworld.com/ for more information.