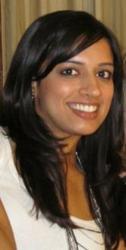 "The Verma Charitable Foundation is the product of Vermaland's ongoing commitment to helping the community in as many ways as possible." -Jennifer Verma
Phoenix, Arizona (PRWEB) February 01, 2013
PHOENIX, ARIZONA—Verma Legacy Trust, a subsidiary of Vermaland, LLC, recently made charitable donations of real estate valued at $1.2 million. The donation was made through the Verma Charitable Foundation at the Arizona Community Foundation. The gift will be used to establish scholarships for underprivileged students and to build a religious retreat center in the Phoenix metro-area. The retreat center will include yoga and meditation, to promote a healthy and balanced life style.
Kuldip Verma and Binu Verma are trustees of the Verma Legacy Trust. Their daughters, Anita Verma-Lallian and Jennifer Verma established the Verma Charitable Foundation in honor of their parents.
Jennifer had the initial idea in business school as she was studying the charitable efforts of other large companies. "The Verma Charitable Foundation is the product of Vermaland's ongoing commitment to helping the community in as many ways as possible," said Verma. "This is the beginning of a long and beneficial relationship between the Verma Charitable Foundation and the beneficiaries of the support we plan to provide."
Jennifer Verma holds a Master's degree in Urban Planning and a Masters in Business Administration, which she earned with honors from the University of Southern California. Anita Verma-Lallian holds a Masters in Business Administration from the University of Southern California and is the Director of Marketing for Vermaland. With this donation, Anita and Jennifer continue their family's charitable tradition and company's reputation for community involvement.
Vermaland is among Arizona's largest land owners. Its development portfolio includes high quality commercial, residential, and agricultural parcels as well as utility scale renewable energy projects. Vermaland has been in business for more than 10 years as a wholesale buyer and seller of land and currently have the largest holdings of 50-1,200 acre parcels in Metro Phoenix. Visit the website at http://www.vermaland.com for more information.
Arizona Community Foundation is a statewide family of charitable funds supported by thousands of Arizonans. ACF is among the top 25 community foundations in the nation with more than $500 million in trust and endowment assets