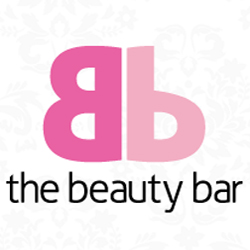 Now offering NovaLash Eyelash Extensions
Hartford, Conn. (PRWEB) February 05, 2013
When the Beauty Bar salon opened back in November of 2011, owner Adriana Bomova was simply hoping for a way to keep up with her growing clientele. For eight years she had run an on-location beauty service and when business began to boom she recruited other make-up artists and stylists to join her Beauty Squad team that catered to the Tri-State and New England area focusing mostly on bridal makeup. However, as her Beauty Squad team and salon became more popular it was necessary for Adriana to focus on the salon and add to the beauty, hair and makeup services to keep pace with the demands of her clients. Now, in its second year of operation, the Beauty Bar is excited to announce it will now be offering NovaLash eyelash extensions by appointment only.
NovaLash was founded in 2004 by biologist and cosmetic chemist Sophy Merszei. With help from a team of physicians and scientists from the University of Houston and Baylor College of Medicine, NovaLash produced and perfected the safest products and techniques possible and became the world's first global distributor of eyelash extension products. NovaLash provides a new way for women to extend the length and thickness of natural eyelashes without using fake lashes or overusing mascara. Since each eyelash is tapered and synthetically bonded to a single natural lash, stylish women can achieve effortless elegance and have eyelash extensions that are hard to detect even when viewed close up.
Extensions are the one of the highest revenue streams for the beauty industry and women all over are making appointments for hair extensions and eyelash extensions that will compliment classic and contemporary looks. However, the NovaLash system requires a beautician to be trained through a full-day high intensity lash extension certification course before a salon can offer this service. Adriana is certified in the NovaLash eyelash extension training and can now offer this highly sought after technique out of the Beauty Bar Salon in Southington.
In addition to NovaLash eye extensions Adriana and the Beauty Bar staff offer a number of beauty and makeup services including women's haircuts and coloring, dimensional foiling, So.Cap fusion hair extensions, airbrush makeup and special occasion up do's. The Beauty Bar also offers on-location beauty services that include bridal makeup, spray tanning and hair styling. Adriana found such success catering to the bridal and wedding market she quickly found her schedule booked up and had to expand her salon by adding new beauty and makeup artists as well as trendy services such as NovaLash and the So.Cap fusion hair extensions. Many women don't have the patience to let their hair grow naturally and when weddings, bridal showers and private parties are only days' away, extensions can be a saving technique that will add desired length to hairstyles and provide full and natural looking eyelashes.
The Beauty Bar is located in Southington, CT and is by appointment only. By using stylish techniques and high quality beauty products, the makeup artists and hair stylists at the Beauty Bar strive to make every client look her absolute best for any occasion.
Press release services provided by Keyword Performance an internet marketing company specializing in search engine optimization.