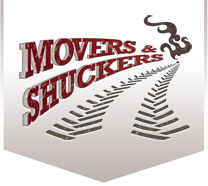 We are proud to be locally owned and operated
Fredericktown, OH (PRWEB) February 02, 2013
Movers and Shuckers was created to build jobs and keep a strong economy in the local farming industry. Keeping that promise for nearly a year now, Movers and Shuckers is proud to keep the business independently owned and operated.
Recently, Deer Creek Excavating has approached Movers and Shuckers about a possible collaboration or even a buy-out. Owner Jeremy Freer graciously turned down the opportunity saying that Movers and Shuckers has a very different approach to business and there would not be any partnership with this company today or in the future.
For further questions, contact Jennifer Vogel at (480) 440-0485.
About Movers & Shuckers:
Movers and Shuckers is a locally owned full-service operation. For generations, we have farmed the rich fields of central Ohio, and we are proud to provide these and other services to our neighbors. Services include; custom farming, equipment rental, equipment repair, excavation and transport. For more information: