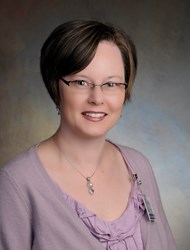 BERKELEY HEIGHTS, N.J. (PRWEB) February 04, 2013
Summit Medical Group welcomes family medicine practitioner, Michelle L. Khoury, D.O. Board certified in family medicine, Dr. Khoury practices at the Group's 1 Diamond Hill Road campus, Berkeley Heights.
Before joining Summit Medical Group, Dr. Khoury practiced with Ohio Permanente Medical Group in Kent, Ohio. She also has practiced with Primary Care Associates of North East Ohio. Dr. Khoury also was an attending physician with Laurel Lake Retirement Community and Hudson Elms, both located in Hudson, Ohio, and Kent Ridge at Golden Pond in Kent.
Dr. Khoury earned her B.A. in psychology at Albion College in Albion, Mich., and earned her D.O. at Midwestern University / Chicago College of Osteopathic Medicine in Downers Grove, Ill. She completed her internship in osteopathy at St. James Olympia Fields Hospital in Olympia Fields, Ill., and completed her residency in family medicine with Summa Health System in Akron, Ohio.
ABOUT SUMMIT MEDICAL GROUP
Summit Medical Group (SMG) is the largest privately held multispecialty medical practice in New Jersey. SMG maintains a 42-acre healthcare campus in Berkeley Heights and 19 additional practice locations in Berkeley Heights, Morristown, Millburn, Short Hills, Springfield, New Providence, Warren, Westfield and West Orange. As an East Coast premier multispecialty group, SMG has provided exceptional primary and specialty care since 1929. For more, visit summitmedicalgroup.com.