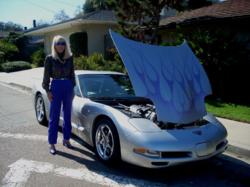 Great experience. Excellent customer service. The name Elite says it all!
San Diego, Calif. (PRWEB) February 05, 2013
Elite Auto Collision is pleased to announce that for the 3rd year running they have earned the "Talk of the Town News" Excellence in Customer Satisfaction Award. Only those high ranking businesses with a 5 star rating win the Talk of the Town News Customer Satisfaction Award. Talk of The Town News, an independent professional research and marketing company that monitors positive and negative reviews, blogs and social networks to determine the highest-rated and top-reviewed businesses, has recognized Elite Auto Collision with a 5 star rating because of actual customer satisfaction reviews online.
Customers have spoken and voted online. "The Talk of the Town Excellence in Customer Satisfaction Award" is here to celebrate the highest achievements in customer satisfaction. Ratings are calculated based on consumer-review websites and blogs, social networks, business rating services and other award information to determine the top companies across the country. Talk of The Town News publishes the results of its research online annually, taking into consideration customer reviews, favorable media attention, and engagement of companies with their fans and communities online. Customers looking online for top quality body shops rely on the experience of others. "Talk of The Town News" recognizes those companies who have consistently performed well in their respective areas of expertise.
With just a handful of employees, Elite Auto Collision has managed to garner an outsize reputation as a good local body shop. Free and low cost rentals on the spot, as well as the ability to track vehicles through the repair process online are some of the outstanding practices that have helped this local body shop stand head and shoulders above the rest.
About Elite Auto Collision
Since 2005 Elite Auto Collision has been providing licensed collision and paint service for all types of vehicles. This small family owned company is run by the Assemi family, whose vision has always been about exceeding customers' expectations. Treated to superior communication while the vehicle is in the shop, as well as use of the latest in manufacturing design information, customers get the best results and peace of mind, making for a surprisingly pleasant collision repair experience.