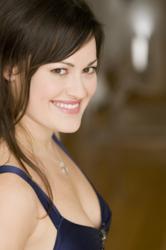 Baltimore, Md. (PRWEB) February 01, 2013
Baltimore Symphony Orchestra Principal Pops Conductor Jack Everly leads vocalist Ashley Brown in a performance of beloved Broadway hits on Thursday, February 21 at 8 p.m. at the Music Center at Strathmore and Friday, February 22 at 8 p.m., Saturday, February 23 at 8 p.m. and Sunday, February 24 at 3 p.m. at the Joseph Meyerhoff Symphony Hall. Ms. Brown, known as Broadway's original Mary Poppins, will perform popular Broadway selections including "Make Someone Happy," "A Spoon Full of Sugar," "Le Jazz Hot," "Defying Gravity" from Wicked and more. Also on the program is a medley of popular Disney tunes, including "Bibbidi Bobbidi Boo" from Cinderella, "A Whole New World" from Aladdin, "Someday My Prince Will Come" from Snow White and the Seven Dwarfs and "Once Upon a Dream" from Sleeping Beauty. Please see below for complete program details.
Broadway, or "The Great White Way," is famous for bringing the best of the best to the stage. Its renowned shows feature some of the most talented singers and actors of the day including the "golden throated" Ashley Brown. Ms. Brown's career flourished on the Broadway stage where she starred as Belle in Disney's "Beauty and the Beast" and then as everyone's favorite nanny in "Mary Poppins." Showbiz Chicago calls Ms. Brown "the most versatile and noteworthy young talent on the Broadway stages," making her the perfect voice for this all-Broadway performance.
The program will feature Broadway classics including "Make Someone Happy," "A Spoon Full of Sugar," "Le Jazz Hot" and more. The Broadway classic "Make Someone Happy" originated from the 1960 musical "Do Re Mi" but went on to become more popular than the show itself. The song has been immortalized in the recordings of Judy Garland, Doris Day, Tony Bennett, Aretha Franklin and many other artists.
"A Spoon Full of Sugar" is originally from Disney's 1964 hit musical film Mary Poppins. The piece is a musical delight that will shine when performed by Broadway's original Mary Poppins, Ashley Brown.
The program also includes "Le Jazz Hot," a song originally from the 1982 musical film Victor Victoria which debuted on Broadway in 1995. While both Mary Poppins and Victor Victoria starred the brilliant Julie Andrews, "Le Jazz Hot" leaves behind all notions of childhood as it submerges itself into the darkness of 1930s Paris.
This performance will highlight many more of these Broadway classics from this one amazing stage.
Jack Everly, conductor
Jack Everly is the Principal Pops Conductor of the Baltimore and Indianapolis Symphony Orchestras, Naples Philharmonic Orchestra and National Arts Centre Orchestra (Ottawa), and the Music Director of the National Memorial Day Concert and A Capitol Fourth on PBS.
Mr. Everly is the Music Director of Yuletide Celebration, now a 26‐year tradition. These theatrical symphonic holiday concerts are presented annually in December in Indianapolis and are seen by more than 40,000 concert‐goers.
Originally appointed by Mikhail Baryshnikov, Mr. Everly was conductor of the American Ballet Theatre for 14 years, where he served as Music Director. Mr. Everly has teamed with Marvin Hamlisch in Broadway shows including The Goodbye Girl, They're Playing Our Song, and A Chorus Line. He conducted Carol Channing hundreds of times in Hello, Dolly! in two separate Broadway productions.
Mr. Everly has conducted the songs for Disney's animated classic, The Hunchback of Notre Dame, and led the Czech Philharmonic on the recordings In the Presence and Sandi Patty's 2011 release, Broadway Stories. He also conducted the critically praised Everything's Coming Up Roses: The Complete Overtures of Broadway's Jule Styne.
In 1998, Jack Everly created the Symphonic Pops Consortium, serving as Music Director. The
Consortium, based in Indianapolis, produces a new theatrical pops program each season. In the past 12 years, more than 225 performances of SPC programs have taken place across the U.S. and Canada.
In May 2009, Maestro Everly received an honorary doctorate of arts from Franklin College in his home state of Indiana.
Ashley Brown, vocalist
Ashley Brown recently finished her run in Los Angeles in the title role in Disney's national tour of Mary Poppins where she garnered a 2010 Garland award for "Best Performance in a Musical." Ms. Brown originated the title role of Mary Poppins on Broadway for which she received Outer Critics, Drama League and Drama Desk nominations for Best Actress. Ms. Brown's other Broadway credits include Belle in Beauty and the Beast, and she has starred in the national tour of Disney's On the Record. Ms. Brown has performed with many orchestras in the past couple of years including the Boston Pops (with Keith Lockhart), the New York Philharmonic (with Marvin Hamlisch), The Hollywood Bowl Orchestra at Disney Hall (with John Mauceri), The Pittsburgh Symphony opposite Shirley Jones (with Marvin Hamlisch), the New York Pops at Carnegie Hall (twice), the Cincinnati Pops (with Erich Kunzel), the Indianapolis Symphony (twice with Jack Everly) and the BBC orchestra opposite Josh Groban. Future projects include concerts at the Kennedy Center and with the NY Pops, Detroit, Fort Worth, Indianapolis, Oklahoma City, Memphis and Houston orchestras. Ms. Brown also recently made her cabaret debut to great acclaim at the renowned Feinstein's at the Regency in New York City. Ms. Brown's long awaited debut album of American Songbook standards was recently released nationwide earlier this year on Ghostlight/Sony.
COMPLETE PROGRAM DETAILS:
Thursday, February 21, 2013 at 8 p.m. – Music Center at Strathmore
Friday, February 22, 2013 at 8 p.m. – Joseph Meyerhoff Symphony Hall (JMSH)
Saturday, February 23, 2013 at 8 p.m. – JMSH
Sunday, February 24, 2013 at 3 p.m. – JMSH
Jack Everly, conductor
Ashley Brown, vocalist
Tickets range from $29 to $91 and are available through the BSO Ticket Office, 410.783.8000 or BSOmusic.org.
PRESS CONTACTS:
Laura Farmer, 410.783.8024
lfarmer(at)BSOmusic(dot)org
Alyssa Porambo, 410.783.8044
aporambo(at)BSOmusic(dot)org