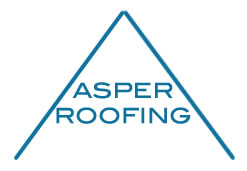 St. Petersburg, FL (PRWEB) February 01, 2013
Asper Inc. looks to fill a void in the St. Petersburg Tampa Bay area for high quality licensed roofers who provide homeowners with an exceptional level of service without sacrificing high quality roofing. Asper Inc. employs large roofing crews that can rapidly tear off and replace roofing on any home with the homeowners choice of high quality shingles. Asper Inc. replaces any deteriorating plywood with 1/2" CDX. Homeowners have the option to choose from a wide range of brands including GAF, Certain Teed, Owens Corning, Eagle, Monier Lifetile, and more. All roofing teams are properly insured and trained as Asper Inc. handles every aspect of all roofing projects from start to finish.
Asper Inc installs all types of roofing from Cedar Shakes, Slate, Corrugated Tin, Clay Tiles, and Architectural Shingles. Asper Inc's newly launched website includes many examples of roof replacements, roofing repairs, ridge vents, pipe jacks, flashing upgrades, installation of hurricane straps soffits repairs, fascia replacements, gutters, and downspout installations. Since Asper Inc. is a fully licensed Florida contractor (Florida Contractors License #CRC1327995 | Florida Roofing License #CCC1329650 | Home Inspectors License HI#4688| Roofing is just a small aspect of their capabilities.
Other construction services Asper Inc. can provide include: full additions, renovations of bathrooms, and complete kitchen remodels. Asper Inc. can complete structural repairs to homes and commercial buildings. Asper Inc. also operates a home inspection division keen on identifying possible problem areas in homes that people are considering purchasing. Home inspections by Asper Inc. include inspection of the foundation and exterior walls, grading of the property, appliances, heating and air condition system, sprinkler system, plumbing, electrical, roofing, and inspection of all windows and doors to see if any moisture or deterioration exists.
Asper Inc. has been operating in the Tampa Bay area for over 10 years completing projects in St. Petersburg, Clearwater, Largo, Seminole, Gulfport, Treasure Island, St. Pete Beach, Dunedin, Oldsmar, and into surrounding areas of Hillsborough and Pasco Counties. Asper Inc. is currently headquartered at 1144 NE Cleveland St. Clearwater, FL 33755.