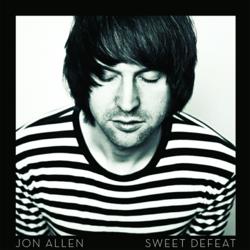 Teaneck, NJ (PRWEB) February 06, 2013
The British singer/songwriter Jon Allen has yet another one of his songs appearing on the soundtrack of a US movie. The upcoming film, "Safe Haven," starring Julianne Hough and Josh Duhamel, is set to hit theaters across North America on Valentine's Day, February 14th and will feature Jon Allen's song "Joanna" on its soundtrack.
In the song, "Joanna," Allen sings of a love, optimism and escaping the past. His gravelly, folksy voice is reminiscent of a young Rod Stewart and the song itself has very down home, country feel to it, making it a perfect compliment to the plot of the movie.
This is not Jon Allen's first appearance in American media. The song "Joanna" was also used in an episode of the very popular Showtime television series, "Homeland," that aired on November 11th last year. Allen's song "Sweet Defeat" found a spot on the soundtrack of the recent movie "The Oranges" (starring Hugh Laurie and Leighton Meester) and his song "When The Morning Comes (feat. Amy Smith)" was featured prominently in episode 10 of the most recent season of Fox's series "Bones."
All of the aforementioned songs are singles from Jon Allen's latest album "Sweet Defeat," which is available now from OK! Good Records (http://okgoodrecords.com), as well as iTunes, Amazon and other major music retailers.
About OK! Good Records: OK! Good Records is an independent record label based in the New York City area. Founded in 2011 as an outlet for unconventional, evocative, and genre-defying music, OK! Good's mission is to pluck talented artists from all corners of the global landscape and present them to the American public. Visit http://okgoodrecords.com for more information.