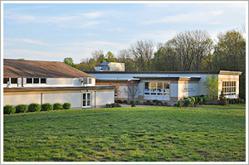 "Even in the best of circumstances, it is a challenge for our staff to protect our kids from many of the self-destructive behaviors that have become commonplace in their lives,"James P. Curtin, Executive Director of Daytop New Jersey.
Mendham, NJ (PRWEB) February 05, 2013
As a member of the NJ SAFE Task Force, Evelyn Sullivan, Managing Director of Daytop's Pittsgrove facility, is expected to bring her in-depth experience in mental health and substance abuse treatment to help explore the root causes of violence in New Jersey, taking into account violent video games, a desensitized culture, drug use, gun crime and a lack of attention to the needs of the mentally ill.
The creation of the NJ SAFE Task Force follows the Governor's public commitment to engage in a vigorous and complete look at the root of violent crime in New Jersey, including but not narrowly limited to gun crime, ownership and trafficking. Governor Christie spoke at a press conference on Jan. 17 asking the task force to provide a full report within 60 days.
Sullivan currently serves as a Managing Director of the Pittsgrove treatment facility of Daytop New Jersey, Inc., a comprehensive substance abuse treatment and education program. Sullivan has worked in many aspects of drug and alcohol prevention and treatment, including residential, outpatient, development, planning, supervision and training. Sullivan previously served as the Director of Substance Abuse Services at Preferred Behavioral Health of New Jersey for 15 years and as the Director of the Central Intake Unit for the Newark Target Cities project. Additionally, she has worked for the Elizabeth General Medical Center – Department of Psychiatry, the Monmouth County Department of Human Services and as a counselor in private practice for individuals and families. She earned her undergraduate degree from the City University of New York, and graduated with honors. Ms. Sullivan holds a Master's Degree in Social Work from Rutgers University.
"Daytop New Jersey is pleased to have Evelyn Sullivan as a valued member of our team, and I know her experience, expertise, and analytical yet caring approach to problems will make her a valuable asset to the NJ TASK Force."- James P. Curtin, Executive Director of Daytop New Jersey.
Other members of the NJ SAFE Task Force include Associate Justice of the New Jersey Supreme Court Peter G. Verniero (Co-Chairman); Former Attorney General John J. Degnan (Co-Chairman); Dr. Manuel Guantez, LCADC, Chief Executive Officer, Turning Point, Inc.; James Romer, Monmouth County Services Director, Monmouth Medical Center; and Dr. Brian Zychowski, Superintendent of North Brunswick Township Public Schools.
For more information about Daytop New Jersey or to donate to the Daytop New Jersey Holiday Appeal, please visit http://www.daytopnj.org, or contact Terry Carroll at 973-543-5656 ext. 749 tcarroll@daytopnj.org
About Daytop New Jersey
Daytop New Jersey is a comprehensive treatment program for teens struggling with recovery. The program is individualized, family-based, cost-effective, peer-oriented and multi-disciplinary in nature. Special emphasis is placed on treating those adolescents without adequate financial resources and/or in need of an alternative to incarceration. The Daytop Preparatory School is the realization of the mission begun by Daytop New Jersey's founder, Rev. Joseph H. Hennen in 1992 when Daytop opened its doors offering a program tailored specifically to the needs of adolescents with substance abuse and resulting behavioral problems. Daytop New Jersey now operates five drug treatment centers and each year serves hundreds of teens, aged 13 to 19 years, from 21 counties in New Jersey in both residential and outpatient settings. Additionally, Daytop now provides services, on an outpatient basis, to adults at both of their outpatient facilities located in Hunterdon and Morris counties. For more information, visit http://www.daytopnj.org org.