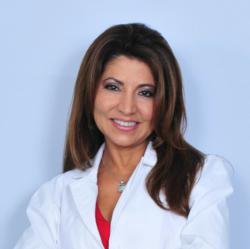 Miami FL (PRWEB) February 13, 2013
Dr. Gloria Ospina, of Gables Perfect Smile in Miami Florida, has been welcomed as the newest member of the Haute MD Network. An exclusive invitation-only group, the doctors representing the network are at the pinnacle of their industries. Dr. Ospina was handpicked for her exceptional talents in utilizing the latest technology to provide her patients with the smile they have always wanted. Haute Living Magazine will feature Dr. Ospina as the exclusive Haute MD Smile Specialist in Miami.
About Haute MD Network
The exclusive Haute Living Haute MD Network is made up of the most prestigious doctors across the US. Doctors who are revered and invited for their skill in one of nine specialties: Breast, Face, Smile, Nose, Skin, Body, Bones, Hair, and Lasik. The Haute MD blog is frequently updated with groundbreaking news, trends and events in the industry, and is the ultimate source for finding the best doctor in your area. All this and more may be accessed by visiting http://www.hautemd.com.
About Dr. Gloria Ospina
Dr. Gloria Ospina received her dental degree at La Universidad Del Valle in Cali, Colombia. She relocated to the United States and received dental accreditation with the Joint Commission on National Dental Examinations in 1991.
Based in Miami, Dr. Gloria's practice, Gables Perfect Smile offers innovative and compassionate care in Cosmetic, Laser and Implant Dentistry and Restorative Surgery. She has extensive training in the use of Digital Imaging, Invisalign, Botox, and Waterlase Dental Laser.
Utilizing her God-given skills, Dr. Gloria is supported by her team and the most modern technology and advanced techniques available to ensure that her "Patient Family Experience" is a profoundly positive, comprehensive and seamless personal experience that is safe, efficient, and compassionate, with the overall desire to show that - We Care.
As such she has earned a national and international reputation as one of the leading dental surgeons in Gummy Smile, cosmetic reconstructive surgery. Her multimedia book on "Gummy Smile" is currently being edited and translated into Spanish, Hebrew, Chinese and Russian.
She's dedicated to spending as much time communicating and connecting with her patients as she does treating them. By answering their questions thoroughly and explaining any recommended treatment, she believes this helps alleviate any fears they may have, plus it makes for better overall patient care.
Dr. Gloria is an accomplished Fellow and Certified Diplomat with the International Congress of Oral Implantologists and the American College of Oral Implantology. She has been a co-facilitator at workshops with well known Implantologists, Dr. Alvero Ordonez and Dr. Michael A. Pikos and assisted in them in numerous implant surgeries. She speaks publicly educating Plastic Surgeons, Dermatologists and the general public on Oral Health and the benefits of incorporating cosmetic reconstructive surgery into the overall Image Makeover process.
To Learn More: Visit Dr. Gloria Ospina's Haute MD Member Profile