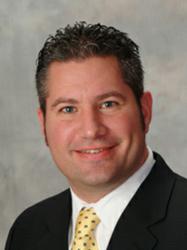 "This is a great opportunity for anyone wanting to get ahead of the curve and increase proactive measures against litigation," said Frost.
Cedar Falls, Iowa (PRWEB) February 01, 2013
CBE Group (CBE), a leader in the debt collection industry, announced that its Senior Vice President and General Counsel, Michael L. Frost, will present at the 16th Annual DBA International Conference. The conference is scheduled for February 5 – 7, 2012 at the Aria Resort and Casino in Las Vegas, NV. Frost will co-present "Understanding Debt Collection Litigation Trends and Preventing Future Lawsuits" with Timothy Collins, Associate Director of Compliance for Hyundai Capital America, on Wednesday, February 6.
The session will offer key statistics and analytical information surrounding current debt collection litigation trends. Topics will include:

Understanding the numbers behind the explosive growth in litigation
Identifying any opportunities in your organization to reduce exposure
Preventing lawsuits with tested methods
From the perspective of an in-house counsel, Frost and Collins will describe causes prompting the trends and offer ways you can prevent collection litigation. Frost's experience positions him to share the unique outlook of an agency focused on influencing positive change in the collection industry. Collins, a creditor focused on risk mitigation and compliance to the ever-changing collection regulations, will share how litigation trends impact creditors and service providers.
"This is a great opportunity for anyone wanting to get ahead of the curve and increase proactive measures against litigation," said Frost. "Tim and I have been presenting on litigation trends for over two years and have some key insights to share that can be directly applied to any agency's litigation mitigation strategy," he continued.
The DBA International Annual Conference will focus this year's event on "soaring to new heights." It welcomes over 1,600 attendees and provides them with educational and networking opportunities, promotes the debt buying industry, and provides an excellent opportunity to learn the latest trends in the industry.
Frost oversees CBE's Regulatory Compliance Department and provides continual oversight, guidance and direction regarding all legal matters arising within the company. Frost obtained a BA from the University of Northern Iowa and a Juris Doctor from Drake University Law School. He focuses his legal practice primarily in the areas of consumer collection practices and defense, contract law and employment law. Frost is an active member of the ACA International Member Attorney Program (MAP), is the past Chairman of the MAP committee and Iowa Stair Chair. Frost is also the Vice President of the Iowa Association of Credit and Collection Professionals and a member of the American Bar Association, Iowa State Bar Association, Black Hawk County Bar Association and National Association of Retail Collection Attorneys. Frost is a frequent guest speaker at various debt collection conferences and meetings and also serves on the board of local non-profit organizations.
CBE will continue to announce other proactive, corporate debt collection initiatives that support the company's mission of Defining the future of debt collection™ in the months ahead.
About CBE Group
CBE has been in the accounts receivable management business since 1933 and currently employs nearly 1,000 people in four locations nationwide. Its corporate headquarters is located in Cedar Falls, Iowa, with additional facilities in Waterloo, Iowa; West Des Moines, Iowa; and Overland Park, Kansas. CBE was named one of the best places to work in the Waterloo/Cedar Falls metropolitan area the last seven years. CBE represents many of the nation's most renowned and respected organizations. CBE serves a variety of industries including healthcare, utilities, satellite, telecommunications, financial services, education and government. For more information, visit http://www.cbegroup.com.