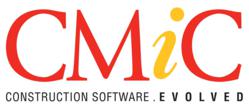 We chose CMiC because of its focus on the construction industry and to help us change how technology is being used in the construction industry
Toronto, Ontario (PRWEB) February 05, 2013
CMiC, the leading developer of advanced and technologically open enterprise-wide software solutions for construction, today announced that Gilbane Building Company has finalized its implementation of CMiC Open Enterprise to move Gilbane onto CMiC's Financials and Project Controls systems. Gilbane Building Company, one of the largest privately held family-owned construction firms in the industry selected CMiC as an ideal replacement for its legacy accounting and financial system.
Gilbane followed a three phase implementation process, beginning with CMiC Human Resources and Payroll. Phase two focused on CMiC Customer Relationship Management and phase three centered on CMiC Job Costing, Billing and Financials. CMiC's flexible software solutions are designed to improve productivity and efficiency and according to Jason Pelkey, Chief Information Officer at Gilbane Building Company "we chose CMiC because of its focus on the construction industry and to help us change how technology is being used in the construction industry".
"CMiC is proud of the fact that Gilbane recognized the depth of our construction industry experience," said Gord Rawlins, President at CMiC. "Our software has helped run over $10 billion in project value and with each update we translate that field experience into new and improved functionality for our users."
###
About Gilbane
Gilbane provides a full slate of construction and facilities-related services – from pre-construction planning and integrated consulting capabilities to comprehensive construction management, close-out and facility management services – for clients across various markets. Marking its 140th year in operation and still a privately held, family-run company, Gilbane has more than 60 office locations around the world.
About CMiC
CMiC is the leading provider of complete, integrated and advanced enterprise level software solutions for construction and capital projects. For nearly four decades, CMiC has partnered with the largest and most technologically progressive architectural, engineering and construction firms in North America, gaining detailed insight into the unique business needs of the industry. From that experience, CMiC has created CMiC Open Enterprise v10x, the most advanced construction and capital project software solution ever developed. Combining an incredibly flexible technological infrastructure with a philosophy of total integration, CMiC Open Enterprise v10x lowers costs, improves productivity and increases interoperability.