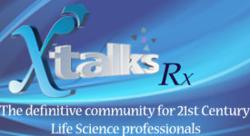 Toronto, Canada (PRWEB) February 05, 2013
A patriarch of randomized clinical trials in Russia, Dr. Sergei Varshavsky, in his signature provocative manner, will discuss the problem of the high price that governments and societies pay for development of new cures.
Dr. Varshavsky will provide valuable insights into the roles played by different interest groups in raising the price of clinical trials over the past two decades. He will analyze the nature, causes and consequences of the major components of that cost, as well as propose an optimistic vision for a way out.
Also, Mr. Igor Stefanov, a proponent of openness and transparency in the CRO business, will analyze the current state of the clinical trials market in Russia and review the upcoming trends as well as historical data. His report will follow SynRG's Orange Paper and discuss the new regulatory initiatives that may affect the players and influence the future landscape. Figures and tables will provide valuable data for risk-benefit analysis and decision-making.
A live Q&A with the audience will follow the main presentation.
For more information about this event or to register, visit: http://xtks.in/xto562-event
Xtalks, powered by Honeycomb Worldwide Inc., is a leading provider of educational webinars to the global Life Sciences community. Every year thousands of industry practitioners turn to Xtalks for access to quality content. Xtalks helps Life Science professionals stay current with industry developments, trends and regulations. Xtalks webinars also provide perspectives on key issues from top industry thought leaders and service providers.
To learn more about Xtalks visit http://xtalks.com/ContactUs.ashx
Contact:
Karen Lim (416) 977-6555 ext 227
clientservices(at)xtalks(dot)com