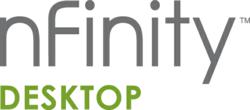 By offering nGenx's nFinity Workspace, our network of resellers will be able to provide business value and an innovative solution to end users.
Chicago, IL (PRWEB) February 05, 2013
nGenx, a leading cloud services provider of hosted applications and desktops, announces its partnership with Tech Data (NASDAQ: TECD) to become the first Desktop as a Service (DaaS) provider included in the Solutions Store, the wholesale IT distributor's purchasing portal for cloud solutions.
nFinity Workspace and StreamOne are a great fit at an ideal time for supporting the growing DaaS market. "As more companies look for agile IT management and BYOD (bring your own device) solutions to support company tablets, DaaS is quickly becoming the preferred cloud solution," says Robert A. Bye, president of nGenx. "Having nFinity Workspace in Tech Data's Solutions Store simplifies cloud adoption for resellers, because together we fully automate the purchasing and provisioning experience."
The Solutions Store, powered by Tech Data's StreamOne engine, is a revolutionary marketing, selling, provisioning and billing platform that changes the way business solutions are bought and sold by allowing cloud providers, software vendors and independent software vendors (ISVs) a route to the VAR channel with access to thousands of Tech Data reseller partners.
The Solutions Store enables VARs to search and select cloud products and services as well as electronic software downloads in a single comprehensive platform while providing an efficient method for the reselling, provisioning, and billing to their end-user customers. The Solutions Store is the channel's first application storefront that gives independent software vendors (ISVs) a platform to reach more customers, and it enables resellers to offer a wide array of software solutions and cloud services in a simple, automated fashion. nGenx will use the Tech Data portal to market nFinity Desktop to its channel of 60,000+ resellers in the United States.
"Our partnership with nGenx reconfirms Tech Data's commitment to provide our customers with innovative subscription services that will continue to enable them meet their business goals," said Stacy Nethercoat, vice president of Software Product Marketing, Cloud and Software Services at Tech Data. "By offering nGenx's nFinity Workspace, our network of resellers will be able to provide business value and an innovative solution to end users."
The nGenx DaaS solution, nFinity Workspace can be found via the Solutions Store at http://www.techdata.com/streamone.
About nGenx
Founded in 2000, nGenx is a pioneer of "Desktop as a Service" (DaaS) and cloud-based application delivery. nGenx works with strategic partners such as Microsoft, Citrix, Intuit and others to develop hosted IT applications provided via the cloud. Through its cutting-edge technology, nGenx enables organizations to access their business applications on any device, anywhere business may be conducted. nGenx markets its solutions through both white label and agency programs supported by its nGenx Control Panel, a single pane-of-glass provisioning system that allows partners and enterprise customers complete control over their IT environments. For more information, visit about nGenx.
About Tech Data Corporation
Tech Data Corporation is one of the world's largest wholesale distributors of technology products, services and solutions. Its advanced logistics capabilities and value added services enable 125,000 resellers in more than 100 countries to efficiently and cost effectively support the diverse technology needs of end users. Tech Data generated $26.5 billion in net sales for the fiscal year ended January 31, 2012, and is ranked 109th on the Fortune 500®. To learn more, visit http://www.techdata.com/.