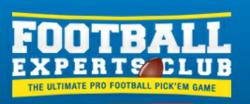 We're so happy to be able to offer this experience to one of our customers," says Discount Labels Brand Manager Jennifer LaGrange.
New Albany, IN (PRWEB) February 26, 2013
Discount Labels, America's leading label supplier, congratulates Jon Heaphy of Liberty Press for winning the grand prize in Discount Labels' Football Experts Club, an online game played during the recent NFL season. The grand prize-winner Heaphy won a trip to New Orleans, the site of the big game, to enjoy pro football's championship game.
"New Orleans is such an exciting city and we're so happy to offer this experience to one of our customers," says Brand Manager Jennifer LaGrange.
Jon Heaphy, general manager at Liberty Press, has been a mainstay at the company for the last 18 years. Liberty Press, which has been owned by Frank and Nancy Benedek for 19 years, has been a Discount Labels customer for most of that time.
"Discount Labels has introduced many new products that have helped expand our customer base," Nancy Benedek says. "The prices are right, and we can go to the website and place orders or check status. We have used Discount Labels as our custom label manufacturer for many of the 19 years we have been in business."
"Discount Labels employees watched the game along with the nation, and were happy to know that a longstanding customer was there in person," LaGrange adds.
About Discount Labels:
Discount Labels is a trade printer, specializing in die cut labels, premier labels, durable labels, labels for printers, special application labels, stamps and promotional products. Discount Labels sells not to end-users but to authorized dealers and distributors. Eligible dealers are active in one of the following categories: printing, graphic arts, specialty advertising, business forms, packaging and shipping, signs, banners, trophies, rubber stamps, or office products. Founded in 1965 by Fred Conway in the basement of his home, Discount Labels has grown to be America's leading label supplier, first pioneering the ETS phone sticker and then creating the largest wholesale label business in the industry. High-quality products, reliable customer service, and excellent turnaround time remain core values of Discount Labels business model. Find more information at Discountlabels.com and visit us on Facebook, Twitter (@Discount_Labels) and Google+.