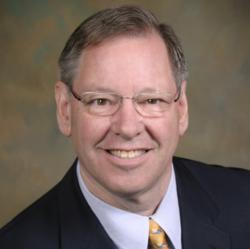 Downey, California (PRWEB) February 01, 2013
A firm believer in providing quality care to both patients and their families, Dr. Reynolds is triple-board certified by the American Board of Internal Medicine, American Board of Medical Oncology, and American Board of Hospice and Palliative Medicine. Fellowship trained in Medical Oncology at Memorial Sloan-Kettering Cancer Center in New York, Dr. Reynolds earned his medical degree at Ohio State University College of Medicine in 1974 and completed his residency over at Carney Hospital at Boston University. Dr. Reynolds also has two graduate degrees, which include a M.S. in Physical Chemistry from Northwestern University and a M.B.A. from Rensselaer Polytechnic Institute.
Besides his vast experience as a medical oncologist, Dr. Reynolds has also held several academic appointments, including serving as an Assistant Professor of Medicine over at Albany Medical College and Boston University's School of Medicine. He also served as the Instructor of Medicine at Cornell University's Medical College.
As the first board certified physician with the American Board of Hospice and Palliative Medicine to join the team of oncologists and hematologists at The Oncology Institute of Hope and Innovation, Dr. Reynolds will be seeing patients out of their Montebello location and will be expanding the group's presence in more local hospitals around the San Gabriel Valley.
Dr. Reynolds believes that the best care address the medical, social, psychological, and spiritual issues that arise while providing restorative, curative, or life-prolonging treatment. "This is the core of what palliative care provides patients. It also includes awareness of all ethical modes of care such as acupuncture, massage, chiropractic, nutritional supplements, and prayers are just some of the many."
Dr. Reynolds will be joining twelve other physicians on staff at The Oncology Institute of Hope and Innovation starting February 4th, 2013.
About The Oncology Institute:
The Oncology Institute of Hope and Innovation is committed to providing superior, compassionate and state-of-the-art medical care. Offering programs to help patients and families cope with the challenges that are brought on by cancer and strive to optimize their quality of life, comprehensive and realistic treatment goals are tailored to every person's unique needs and decided upon in partnership with the patients and their families. Dedicated to excel in cancer prevention, diagnosis and education through our exceptional team of physicians, nurse practitioners, nurses, medical assistants and office staff, The Oncology Institute of Hope and Innovation has 9 Southern California locations in the cities of Anaheim, Downey, Glendale, Long Beach, Lynwood, Montebello, Torrance, Santa Ana, and Whittier. For more information please visit http://www.theoncologyinstitute.com.