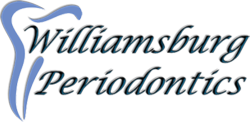 Williamsburg, VA (PRWEB) February 01, 2013
Dr. Michael Schroer combines dental surgery and bone grafting techniques to replace missing teeth for local patients and is looking to expand his patient base across Virginia. Teeth can be lost through injury, trauma, decay or gum disease. A dental implant is an excellent option to replace missing teeth. However, if there is not enough existing bone to support the implant, a bone graft may be necessary.
Dr. Schroer can select from three different types of bone graft procedures to augment or replace bone. Autogenous grafts use bone that is taken from the patient's own body to transplant to the mouth. This reduces problems with rejection, but it does require a second surgery site for the patient. The Allografts use human bone that has been donated to bone banks. This type of bone is very carefully tested and screened. Xenografts utilize bone from a non-human donor, such as a cow.
Under local anesthesia, the graft site is prepared to receive the selected graft material. It is stabilized in the jaw and allowed to heal with the surrounded bone to create an adequate site for implant placement. This can require six to nine months of healing time.
When the bone graft heals it creates a solid base for the dental implant. The implant can be used to hold a crown or to support dentures. People who are suffering from bone loss because of missing teeth can still receive implants after undergoing a bone grafting procedure. To learn more about bone loss, dental surgery and implants, visit http://www.williamsburgperiodontics.com.
Williamsburg Periodontics is a periodontal practice offering patients personalized dental care for Williamsburg, VA. Dr. Michael Schroer has been practicing dentistry for over 22 years. He received his undergraduate degree from the University of Missouri and he graduated from Dental School at the University of Missouri. He earned his degree in Periodontics from the University of North Carolina – Chapel Hill. Dr. Schroer is part of one percent of dental professionals providing the most recent FDA cleared laser procedure for gum disease and periodontal treatment. To learn more about Williamsburg Periodontics and their dental services visit their website at http://www.williamsburgperiodontics.com.