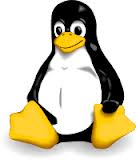 It's a rare moment when one can find an operating system that allows for more user control with no additional user expense.
Los Angeles, CA (PRWEB) February 01, 2013
As advocates press for more freedom of speech and more open platforms in general, AccuPOS' POS software is already ahead of the game. Gone are the days of inaccessibility and clandestine operations; the most progressive POS software is now available on the Linux operating system.
Less horses, more stable
The benefits of using POS software on Linux are multifold. First of all, running AccuPOS' POS software on the Linux platform allows a personal computer to use less horsepower. As anyone who drives a Prius or a Nissan Leaf knows well, the less energy output the better. One might hesitate and ask skeptically: who really wants a platform that runs like a golf cart? The fact is that running AccuPOS' POS software on Linux is actually faster and more stable than running it on other operating systems. Think of it as the Tesla Roadster of operating systems: energy-efficient and secure, yet speedy.
More user control at lesser cost
No, this isn't a paradox. Using AccuPOS' POS software on Linux allows for more administrative control while also providing not only a free operating system, but free upgrades to boot. It's a rare moment when one can find an operating system that allows for more user control with no additional user expense (just ask the segmented group of Facebook users who balk at the idea of their information being used to generate targeted ads).
In sum, utilizing the Linux operating system for running AccuPOS' POS software provides the following benefits:
-Less energy output from your personal computer.
-Faster processing and, therefore, faster client service.
-More stability.
-Enhanced security from virus threats. While the assumption might be that an operating system run on an open source platform might allow for more vulnerability, statistics and studies show the exact opposite to be true. If anything, the open source platform allows for developers to continuously contribute to its improvement. It's something of a Wikipedia for computer nerds.
-Free upgrades (a true rebuttal to the traditional software model).
-Free operating system.
-More control for the system administrator.
POS software users will benefit immensely from the addition of the Linux platform. Who doesn't want more speed and more security with less energy output and cost? Using AccuPOS' POS software on Linux ultimately gives users the best of all worlds.
About Attitude POSitive:
Attitude POSitive is the creator of AccuPOS (Point of Sale) inventory management and time clock software for the retail and hospitality industries. The AccuPOS family of products, designed to be faster and easier than a cash register, offers unmatched ease of use, security and cost-effectiveness to streamline the sales process.
AccuPOS products, based on open standards, expand the capabilities of an existing accounting program and allow users to grow and change without being locked into proprietary vendor products. AccuPOS products are integrated with the most widely used accounting packages, including the QuickBooks, Sage 50 – U.S. Edition, Sage 50 – Canadian Edition and Sage 100 ERP products.
Founded in 1999, Attitude POSitive is headquartered in Los Angeles with regional offices throughout the United States as well as in Europe and Israel. For more information, visit http://www.accupos.com.
Contact:
AccuPOS
Alexandra Le
800-906-5010 x615
alexandral(at)accupos(dot)com