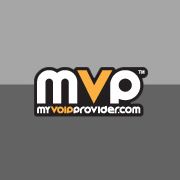 Cheaper than a pack of beer, VoIP is the lowest priced phone service out there to call friends and relatives on both coasts.
(PRWEB) February 02, 2013
The big game is this weekend, and chatty football fans have another reason to celebrate: My VoIP Provider's picks for the best in residential VoIP service.
Cheaper than a pack of beer, VoIP is the lowest priced phone service out there to call friends and relatives on both coasts. VoIP technology allows phone calls to happen over the Internet, unlike traditional telephone technology, which transfers calls through expensive cell towers or landlines.
There is so much to discuss this Sunday, like which team is better, which brand of nacho cheese chips are better, who's going to win the championship, why does someone always forget the ice, and so on, and these phone calls need to be cheap.
So whether VoIP users are calling from Baltimore, or San Francisco, or anywhere in the middle, here are the top VoIP providers that keep football fans connected on game day:
1. VOIPo
VOIPo offers virtual number options to all customers. A user in California who has relatives in Maryland can sign up for a VoIP phone number with a Maryland area code, and keep all of those calls local calls. This means every call is a local call. For VoIP users, there are no charges for long distance calls as it is, but when customers get a virtual number in a remote area code, their far away relatives also don't have to pay long distance fees to call. VOIPo charges just $6.21/month per user. That's a whole lot of extra money for chips and pizza.
For those shorter messages, VOIPo offers their popular texting feature, which gives users the ability to send and receive SMS text messages. It takes just a few seconds to send "We won!" to those friends who support the other team. Or for supports of the losing team, VoIP also offers call blocking.
2. ITP
ITP doesn't have a restrictive yearly plan. Their basic starter plan runs for $9.99/month and doesn't require a contract. This is great for relatives and friends who mainly stay in touch during the football season.
ITP's other great feature is their mobile app for smart phones. Game Day has a tendency to get hectic as football fans scramble around coordinating parties, and looking for forgotten items like barbecue coals, mustard, and paper plates. These fans need a way to stay in contact with each other as they hunt and gather their game day feast, and ITP's mobile app is perfect for keeping them connected.
3. Phone Power
Phone Power has a basic plan of only $4.99/month for two years, which makes it very appealing for relatives, friends, and football fans alike. Football fans already spend a pretty penny on football tickets and stadium food, so they can definitely use some relief with a cheap phone bill.
Phone Power offers a free iPhone mobile app.Users simply have to download the app to their iPhone, and they will continue to enjoy their cheap Phone Power plan wherever they go.
4. VoIP.com
VoIP.com offers flexibility to football fans. They offer month-to-month plans starting at $19.95 and a pay-upfront year plan that averages to $12.50/month per user. If football fans tend to talk more during the playoff season than the offseason, this is the provider for them.
This fantastic price comes with all those other VoIP phone perks like three-way calling, caller ID, and a favorite among football fans, call blocking for those relatives who call during the middle of the game to have a long conversation.
5. Axvoice
Axvoice lets football fans pick their own music as their callers wait on hold. San Francisco and Baltimore fans can pick the most celebratory songs they can find for anyone who calls them. It certainly makes waiting more spirited.
For the price of only $8.25/month per user, football fans get this feature along with caller ID, voicemail, 3-way calling, and call forwarding. Axvoice also has football fans covered for those important plays of the game when users need the Do Not Disturb and voicemail features.
Some things are certain in this world. The big game is always on a Sunday, and residential VoIP providers are always cheaper than traditional phone service.
There is a 3 hour time difference and a 5 hour flight between Baltimore and San Francisco, but this Sunday, VoIP makes it feel like friends and family are cheering in the same living room together.