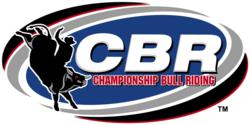 Bull riding has a very passionate fan base that has helped solidify FSN as the home of the CBR. We look forward to continuing to build on that audience over the coming years" - Josh Oakley, Director of Acquisitions for FSN
Fort Worth, TX (PRWEB) February 22, 2013
Based on the tremendous success of the inaugural season of Championship Bull Riding (CBR) on Fox Sports Networks (FSN) , CBR and FSN are pleased to announce that a new multi-year agreement has been reached to continue televising Championship Bull Riding's Road to Cheyenne Tour on FSN.
Since moving to FSN in 2012, average household viewership for CBR programming is up more than 290% compared to 2011 when CBR events were televised on another network. The move to FSN makes Championship Bull Riding the only bull riding tour that offers consistency in scheduling its programming on the same network and in the same weekly time slot. This has allowed CBR the added advantage of building and delivering a loyal following in both viewer reach and frequency.
Stated Josh Oakley, Director of Acquisitions for FSN, "Bull riding has a very passionate fan base that has helped solidify FSN as the home of the CBR. We look forward to continuing to build on that audience over the coming years".
Benny Cude, Championship Bull Ridings' Chairman also commented, "We are very pleased with the continued partnership between CBR and FSN. Our fan base continues to grow and the passion they feel for the sport of bull riding is evident in the numbers. We look forward to continuing to provide great programming to CBR fans nationwide."
In 2013, CBR fans will have access to twenty-six (26) consecutive weeks of Championship Bull Riding shows on FSN scheduled to air during primetime. The 2013 season will begin Sunday, May 26. Check your local listings for time and availability in your area.
Log on to http://www.cbrbull.com for updates as the 2013 CBR "Road to Cheyenne" Tour continues.
FOX SPORTS NETWORKS (FSN)
FSN is the nation's leading provider of local sports. Through its 20 owned-and-operated regional networks, FSN produces over 5,000 live local events each year and serves as the TV home to more than half of all MLB, NHL, and NBA teams. FSN is also one of the leading national distributors of collegiate sports, televising more than 1,000 events, including football and basketball from the Pac-12, SEC, ACC, and Conference USA, as well as football from the Big 12 Conference. FSN's nationwide roster of regional sports networks includes FOX Sports Arizona, FOX Sports Carolinas, FOX Sports Detroit, FOX Sports Florida, FOX Sports Indiana, FOX Sports Kansas City, FOX Sports Midwest, FOX Sports New Orleans, FOX Sports North, FOX Sports Ohio, FOX Sports Oklahoma, FOX Sports San Diego, FOX Sports South, FOX Sports Southwest, FOX Sports Tennessee, FOX Sports West, FOX Sports Wisconsin, PRIME Ticket, SportSouth, and Sun Sports.
About Championship Bull Riding
Led by bull riding icon, Tuff Hedeman, Championship Bull Riding, Inc. (CBR) is a nationwide, professional bull riding organization. The CBR Tour events are professionally produced live shows designed to be an action packed sporting event the whole family will enjoy. CBR is broadcast primetime, nationwide, on FOX SPORTS NETWORK (FSN) with over 26 weeks of gripping, television seen by more than 14 million viewers annually. Combined with its subsidiary tour, the Horizon Series, CBR will visit over 70 venues throughout the United States reaching more than 250,000 fans in live attendance this year. CBR is the home of THE REAL COWBOY SPORT™ - the best bull riders and bulls in the world. We are committed to the riders, the fans, corporate sponsors, and all those involved in the professional bull riding industry. For more information on CBR, please visit http://www.CBRbull.com or call us today at 817.626.BULL (2855).