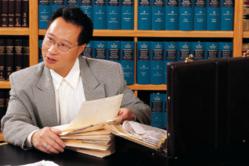 We find that many complaints are rooted in cultural differences. These problems are easily resolvable by our seasoned mediators
Seattle, Washington (PRWEB) February 05, 2013
Following a six month trial run, Traveling4Health and Retirement (THR) is announcing the commercial launch of its Mediation Service and Problem Resolution Service. THR has the expertise and tools to fairly assess and amicably resolve any issues created for patients traveling for treatment.
Traveling4Health Mediation Service offers medical tourists and the medical providers who serve them, free and affordable tools for better customer service and expert management of problem resolution.
Traveling4Health's Problem Resolution and Mediation Service process provides assurance to medical tourists that complaints can be resolved without the expense and stress of legal action, often within days. A one-time fee of $150 applies.
THR's Provider Review and Medication Service are the answer to protecting a physician's online reputation and increasing the exposure of potential clients to a steady stream of positive customer reviews on a third-party, unbiased consumer reporting site trusted by consumers.
Traveling4Health & Retirement's Winners Circle / Dog House Reviews of medical providers is the quintessential consumer protection tool that benefits providers who treat patients well. First-hand patient customer satisfaction reviews of providers are reported on a standardized form in a manner consistent with a high standard of transparency and accountability without disclosing HIPAA-sensitive detail.
Traveling4Health & Retirement is the only multi-media space on the Internet where anyone reading reviews of medical providers can initiate private, unfiltered conversations with the patient who posted the review without disclosing personal contact information.
Physicians and other medical service providers are alerted by email when a positive review or a complaint has been posted and are able to contact the patient who posted the review. By providing this free service, Traveling4Health is assisting providers monitor their reputations.
By providing providers with a free "Request a Review" process, THR is helping physicians increase their online exposure and build trust with potential clients seeking their services.
Through THR's free early detection and valuable problem resolution tools, a provider can turn misunderstandings into positive press. When a provider agrees to participate in the mediation, T4H works to protect the provider from negative postings on the internet.
"We find that many complaints are rooted in cultural differences. These problems are easily resolvable by our seasoned mediators," said CEO Ilene Little.
By taking a pro-active approach to problem resolution, physicians, hospitals and medical service providers avoid misunderstandings with an angry patient and a likely negative posting on the internet. The problem with an internet positing is that, unless removed by the person who posted the comment, it remains as a permanent record.
A successful mediation means that negative positing will be removed by the author who also agrees to post a satisfactory resolution comment about the service. Read patient review of the THR Mediation Service.
Traveling4health's Mediation Service is a voluntary dispute resolution process; all parties must consent to participate in good faith and work toward a mutually agreeable resolution. Mediating parties are not bound to resolve their dispute (although mediated settlements, once reached, can be made binding if the parties decide to draft a contract called a settlement agreement).
Mediations are not "decided" in favor of one party or another; rather, the mediator simply facilitates the negotiation process. In evaluative mediation, the mediator will counsel parties on the strengths and weaknesses of their case and gauge each party's likelihood of success if the dispute proceeds to arbitration or litigation.
Traveling4Health.com gives the latest information and news about affordable medical and dental care. Traveling4Health And Retirement continues to spearhead the advancements in medical treatment sourcing, the only resource of its kind for travel and health advocacy. Read the most authoritative book on travel for treatment abroad "How to Plan a Successful Medical Tourism Trip" by author Ilene Little, CEO of Traveling4Health.com
Knowledge about medical travel options, commonly referred to as medical tourism, is easily accessible through the Traveling4Health.com.
Traveling4Health&Retirement continues to expand its reach with its purpose to inform individuals about international medical services and destination locations presenting American-quality health care and medical treatment. Travelers, medical professionals, and people desiring to learn more about THR's growing user community and health providers may visit Traveling4Health&Retirement at http://community.traveling4health.com/. Persons or care providers interested in working with Traveling4Health and Retirement should contact Ilene Little at +1.888.844.1005; Fax: +1.888.844.1005; Skype at Ilene.Little for additional information.