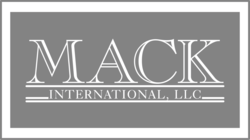 "We are honored to be recognized with a PAM Award short-list nomination in the Best Family Office Consulting Firm category."
- Linda Mack
Chicago, IL (PRWEB) February 01, 2013
Private Asset Management magazine (PAM) recently announced Mack International as a short-list nominee for the prestigious 2013 PAM Award: "Best Family Office Consulting Firm." The awards will be presented on February 12, 2013 in New York.
"We are honored to be recognized with a PAM Award short-list nomination among such esteemed colleagues in the Best Family Office Consulting Firm category, " said Linda Mack, president and founder of Mack International, a premier global strategic family office/human capital management consulting and retained executive search firm.
Ms. Mack is highly regarded as a thought-leader, renowned speaker and wealth-management industry event chairperson who is frequently invited to present at influential family office forums, conferences and private events all over the world.
The Private Asset Management (PAM) Awards, organized by PAM magazine, recognize and reward those who have successfully serviced high-net-worth individuals in an increasingly complex economic environment and have proved true ability in all seasons.
About Mack International
Mack International, LLC, headquartered in Chicago, is a global consulting and retained executive search firm serving national and international clients in the family office/wealth management industry. Mack International is known for its unmatched industry expertise, in-depth market knowledge and unparalleled track record of success. For more information, visit http://www.mackinternational.com or call 800.976.0015.
About the PAM Awards
The PAM Awards are designed for investment advisors and wealth professionals, operating within the private asset management industry, who have proven to be the best and most knowledgeable in the industry. The judging process, using an independent panel made up of wealth industry experts, is based on a mixture of qualitative and quantitative performance indicators. Successful candidates have demonstrated exemplary performance in four critical categories: Financial Progress, Growth, Client Satisfaction, and Product Innovation. http://www.pammagazine.com