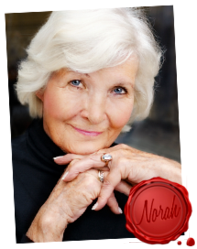 The Customer is always right for a reason. Tell us how we can make you experience better – leave feedback. I want to hear from you. -- Norah
Phoenix, AZ (PRWEB) February 14, 2013
Many companies are changing how they do business by listening to the Customers – Norah feels the same way. It's time to create formats which enhance the customer experience by providing savvy friendly Customer Support service.
Together with Premium Astrology, Norah makes customer satisfaction "Numero Uno".
Norah prides herself on being able to help so many millions globally, and being able to do so means improving all controls for quality service and product.
To Norah, her customers' happiness means everything, which is why Premium Astrology commits top-level Customer Service Representatives to answer questions 24/7.
In addition to astrology reports, Norah features articles, news, spiritual FAQs, recommendations and various astrology resources.
Follow Norah Guide on FaceBook, Twitter, LinkedIn, Google+, Pinterest, About.Me., and Tumblr – talking to Norah is easy,
Read more about Norah Guide from other Customers:
"The accurateness!!!!!!!!!!!! " - Chantal
"I feel amazing and confident. I finally do not have the feeling of confusion. I asked myself all the time, "why me", "what do I do?" "Why is this happening to me?" I feel like I know myself better after reading this. I took notes throughout the entire guide. I will refer to this guide every day during every week of my Transit Period. Thank you Ms. Norah! I'm sooo glad I found you when I did!!!!" – Tasha
"Amazingly accurate in every way." - Michael
Norah loves helping her customers and Premium Astrology makes this happen now more than ever. For more information, click the link: http://www.norahguide.com/ .
###
Premium Astrology is proud to help men and women all over the world enhance the quality of their lives through spiritual enlightenment.
Premium Astrology provides fast, reliable astrological reports, and a variety of other services using the experience of Astro-Clairvoyant Norah Guide. The individual success of each of their clients is their highest priority, and Premium Astrology is available to provide live support 24 hours a day 7 days a week.
For more information visit: https://premiumastrology.com/.