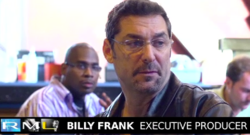 Los Angeles, CA (PRWEB) February 01, 2013
Los Angeles based, Make It Happen Productions (MIHP), was honored to be hired by FX, once again, to create, produce and post-produce interstitials for Hershey's Sweet Cinema. This marks the third year in a row FX has charged MIHP with the task and the team at MIHP never disappoints. With this round of interstitials airing throughout February ('The Proposal', 'Iron Man 2' and 'The A-Team'), FX is continually impressed at MIHP's ability to knock it further out of the park with each at bat.
Founded by seasoned Executive Producer Billy Frank, MIHP has decades of experience in the entertainment industry and has emerged as a leader in integrated marketing and branding. Thanks to those years of hard work, Billy Frank and the dedicated staff at MIHP bring a vast knowledge and skill set to each and every production, which results in continued collaborations, time and time again, with the same networks, studios and major corporations.
Earlier this month the second special of the hit new music show 'Real Music Live' (RML) aired on select NBC stations following the January 5th episode of 'Saturday Night Live'. The two specials featured such artists as Hoobastank, Faith Evans, Mint Condition and Haley Reinhart to name a few. RML delivered record ratings for the timeslot and made major waves across social media outlets.
Click here for more information regarding 'Real Music Live' ratings.
Click here to watch Real Music Live now!
The newest addition to the team at MIHP is Matthew Quilty, who was named by USA Today and DTC Perspectives Magazine as one of the top ten marketers in the United States for his breakthrough work. Mr. Quilty created one of the first Direct to Consumer advertising campaigns in the United States, which was recognized by The New York Times for its excellence. This campaign made Procrit (Epoetin Alfa), the largest selling product at Johnson & Johnson with sales of over 4 Billion dollars. Mr. Quilty is actively meeting with Fortune 50 companies regarding sponsorship of 'On Begley Street'. Each of these companies has shown extraordinary commitment to environmental stewardship.
'On Begley Street' is a non-scripted series MIHP is currently producing with environmentalist, innovator and actor Ed Begley, Jr. and his family as they attempt to build the most sustainable home in North America. PBS SoCal has shown significant interest in the series and MIHP is in talks with PBS executives regarding the possibility of 'On Begley Street' airing on select PBS syndicates across the nation.
Click here for more information regarding 'On Begley Street'.
About Make It Happen Productions
Make It Happen Productions (MIHP) is a fully integrated, multi-award winning production company servicing all major markets nation-wide and specializing in high-concept video and film projects – be they integrated marketing campaigns, traditional commercials, or non-scripted television. With almost two decades of experience, MIHP and Executive Producer Billy Frank take pride in creating high-end video and films with the upmost quality from concept through post-production. They proudly work with major broadcast and cable networks, ad agencies, directors, executive producers and business executives. The experience and creativity of their staff allow them to solve any problem, deliver high-quality productions.