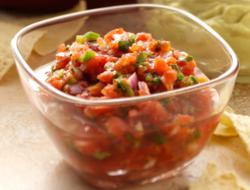 Monroe Wisconsin (PRWEB) February 01, 2013
Super bowl parties are a great time to get together with friends to watch a good football game, have some fun, and eat some delicious food. This unfortunately is not conducive to New Year's resolutions of weight loss or getting in shape. With a few easy changes and a little bit of extra preparation this year's super bowl can be fun and healthy.
1. Make homemade salsa and dip. Store bought salsa and dip have preservatives and sugars in the recipe which is not helpful in weight loss or fitness goals. An easy recipe for homemade salsa is to take a few tomatoes, an onion, some peppers that can be hot or mild, a fresh lemon. Dice up the tomatoes as finely as desired, dice up the peppers, and the onions. Stir them together and squeeze the lemon juice into the mixture while stirring. This will create a healthy salsa dip that is delicious.
2. Make homemade barbeque park sandwiches. To make this recipe healthier use a barbeque sauce that has little to no sugar. For the buns use wheat to make the sandwiches even healthier.
3. Fruit and veggie platters may seem not conducive for a super bowl part. But this is quite the contrary. There are many people out there that would be happy to see a healthy substitute at a super bowl party.
With a little bit of planning and some creative cooking any super bowl party can be a healthier one.