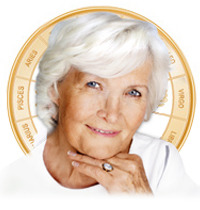 What will Jupiter's Good Luck bring? -

Let's discuss it.

- Pleasant surprises may be in store, let's find out together - Norah
Phoenix, AZ (PRWEB) February 19, 2013
January 2013 started a host of new changes for many – new career, spiritual awareness, love, and good luck.
Jupiter, the planet of Good Luck and Expansion turned direct January 30 at 6:37am. Jupiter has been retrograde since October 4, 2012, which has caused Jupiter's power to be somewhat slower than usual.
Jupiter brings expansion and enlightenment to the masses in the form of good luck, Each Zodiac sign will be influenced directly by this great phenomenon, and Norah has created new transit reports to help her customers know what lies ahead.
"Jupiter has long been known as the benefic planet – The Wish Granter. Let's see what wishes may be granted for you.". -- Norah
Norah Guide Transit reports lead competitors - as one of her greatest tools for spiritual forecasting and astrology insight. These new transit reports will feature in-depth discussion about Jupiter's turning direct and interpret the effects of this Planet of Luck for Norah Guide Transit Report Customers.
To Norah, her customers' happiness is first and foremost.
In anticipation, Norah is ready to answer questions and cite specific dates of the Jupiter transit for each customer.
Jupiter transits 12 years to come full circle. So every 3 years, Jupiter will conjunct, square, or opposite a natal point. When the natal point is intensely personal - the Sun, Moon, Ascendant, Mercury, Venus, or Mars – its' effects are felt in a personal way. Jupiter transits stimulate growth and expansion of perception involving the houses and planetary placements involved. Confidence and intensity of joy is increased, and we are motivated to progress or experience "gains".
Read what Norah Guide Customers are saying:
"The free reading was astonishingly accurate"- Rosie
"The accuracy with which you summed up large pieces of my life. These included my strengths and weaknesses, which were particularly well set out, as well as my desires for the future across the entire spectrum of my life." – Frederick
"90% of the Mini Report is true, and in the Transitional plan I found interesting data that are very close to what in these last few months I tried to focus." - Giovanna
More and more, new customers are realizing the incredible accuracy of Norah. Just imagine life could change tomorrow – with a Norah Guide Transit Report today.
###
Premium Astrology is proud to help men and women all over the world enhance the quality of their lives through spiritual enlightenment. Premium Astrology provides fast, reliable astrological reports, and a variety of other services using the experience of Astro-Clairvoyant Norah Guide.
The individual success of each of their clients is the highest priority, and Premium Astrology provides live chat support 24/7.
For more information visit: https://premiumastrology.com/.