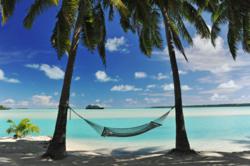 Avoid sun burns on cruise with proper sun protection
Kentfield, California (PRWEB) February 01, 2013
As sun seeking vacationers escape the cold and head to warmer climates this winter SolEscapes likes to remind travelers to make sun protection #1 on the packing lists. Proper sun protection will ensure vacationers avoid those painful and unsightly burns that can ruin a cruise or beach vacation. Sun protection is also vital to protect the skin from potential future health issues.
Essential sun protection the winter cruise and resort getaway:
Sun Hats – A good sun protection hat for tropical climates should have at least 3.5" brim to protect the face and ears and be rated 50+ UPF. Straw hats, linen/cotton blend, and lightweight ribbon hats are all good options. Today there are so many wonderful choices of fashionable hats that offer great sun protection. Two of the best brands on the market are Physician Endorsed and Gottex which both offer sun protection without chemical treatment in styles that are comfortable to wear and sure to wow.
UV Swim shirts – Cruise and resort travelers benefit from wearing a UV shirt while spending a day in the sun. UV swim shirts with 50+ UPF protects beach goers from 97.5% of the harmful sunrays both in and out of the water. Sun shirts are good for many outdoor activities such as swimming, snorkeling, skim boarding, golfing, surfing or just playing on the beach or in the pool. A good swim shirt is made to be in the water, has breathable quick drying fabric with quality flat lock stitching. Sunscreen or sunblock should be used on the unprotected areas.
Sunscreen – Broad-spectrum sunscreen protecting against both UVA and UVB rays is your best choice. Choose a sunscreen with a high SPF. One of the biggest mistakes vacationers do is to not apply enough sunscreen to allow for full protection. The Coola Organic Suncare Collection offers some of the best sunscreens on the market. Their sunscreens and sun blocks are among the highest rated by EWG in their respective categories.
Sunglasses – Sunglasses should be worn anytime outdoors in the sun whether on a cruise deck, resort pool or beach. Large lens or wrap around sunglasses with UVA and UVB protection offer the best sun protection. Pick sunglasses labeled with UV400. The JBK collection inspired by the style icon Jacqueline Kennedy Onassis provide stylish sun protection at affordable prices.
Additionally, the vacationer should try to stay out of the sun during the midday hours when the harmful rays are the strongest and re-apply sunscreen often, at least every 2-3 hours or after swimming or activities causing perspiration.
In summary, sun protection should top the list on what to pack for a cruise. The sun's UV rays are very intense in the Caribbean and a painful harmful sunburn can happen very quickly and ruin the trip. Sun protection is easy with the wide variety of sun hats, UV swim shirts, sunglasses and sunscreens available. Cruise and resort travelers should pack their beach bags with these items and use them religiously on their vacation to ensure a sunburn free time.
Coming soon to SolEscapes.com is a luxurious line of beach towels. These very lightweight and super absorbent microfiber towels are generously over-sized in great colors. Perfect for beach excursion while on a cruise.
SolEscapes is a California based online boutique offering a unique selection of stylish and practical sun, beach and resort essentials for all your warm weather needs. SolEscapes offers personalized service, high quality products and fast affordable shipping. Merchandise including all beach hats is carefully and beautifully packaged to ensure a perfect arrival. For more information please visit SolEscapes.com. You can also connect with SolEscapes on Facebook, Twitter and Pinterest.