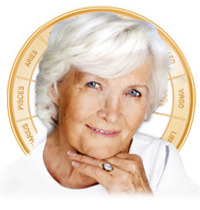 We are spirits having a human experience – Norah
Phoenix, AZ (PRWEB) February 26, 2013
Well, it's the end of an era; the Global 2012 Awakening has happened, and more than ever, Norah Guide Transit customers are seeking ways to learn "power meditation" techniques—some to relieve stress, others to improve focus, attain "wellness", lower blood pressure and control mindset abilities.
The All Mind of the universal consciousness can be tapped into and used by all to implement and attract "desires", complete goals, meet new like-minded people and promote spiritual "wellness".
Norah understands more than anyone what the 2012 Awakening meant in changing the "mindset" of the collective consciousness. People simply don't think as they used to anymore. There are new elements at work. Meditation helps one to attune to these "elements" and their energies – Clair-naturally.
Meditation has been proven to be an amazing tool at removing stress, polarizing negative energies, increasing mental thought power, and creating over-all wellness, spiritually.
Meditation is the tool however it can be used in any area of life to seek and find answers to greatest questions. Why? How? When? Who? All of these questions can be supportively metaphysically enhanced in getting the answers needed to "move" forward.
There are various kinds of meditations, and ways to meditate.
To help clients access inner strength and optimize it's power, Norah offers the Power Meditation Manifestation System. This system enables one's ability to clear psychic blockages, which hinder recreating life in accordance with pursuit of deepest desires.
This series of eight meditations raises psychic vibrations and connects the Customer to the Higher Self. These meditations shed old fears and insecurities like "dead skin" allowing the customer to "emerge" and transform. Inner transformation happens rapidly because the person is rewiring spiritual perception. Remember that the Power Meditation Manifestation System merely awakens what was slumbering; it does not give you anything that was not already there.
Norah and Premium Astrology's guarantee – As with all of Norah's offerings, comes with an unconditional, money-back guarantee. Not ready? Simply return the Power Manifestation Meditation system.
When purchasing this system, Premium Astrology and Norah Guide only have one request - "Anyone who receives this powerful tool for change agrees to use it only for good, and never to harm others."
They also ask for each customer to agree to keep the secrets contained in the Power Meditation Manifestation System confidential.
Click this link: http://www.premiumastrology.info/power-meditation-manifestation-system/ for more information.
Premium Astrology is proud to help men and women all over the world enhance the quality of their lives through spiritual enlightenment. Premium Astrology provides fast, reliable astrological reports, and a variety of other services using the experience of Astro-Clairvoyant Norah Guide.
The individual success of each of their clients is the highest priority, and Premium Astrology provides live chat support 24/7.
For more information, visit: https://premiumastrology.com/.